Valley church beach is a popular destination for many. It has lovely water and good facilities.
About
The beach has quite grainy sand which I prefer to the very soft sand that gets everywhere. The nest is the bar and restaurant on site and there are no other choices unless you drive to dennis restaurant or west coast village or Jolly Harbour, all close by.
If you want to spend your Antigua visit for the day for cruise ship visitors then a taxi from St Johns dockside will run a family around $40 each way.
Valley Church Beach Crusie Ship Day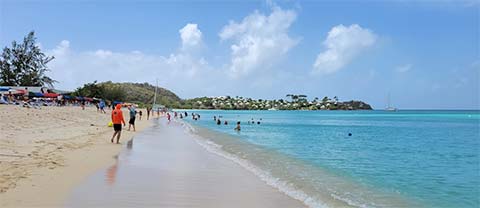 Image credit Daniel Duran
How To Get There
Look out for the sign post for The Nest on Valley Road which runs alongside the south west coast. Heading south from Jolly Harbour Valley Church beach is just after the signpost for Cocos Hotel.
Location Map
Accomodations
Aerial videos of Valley Church Beach showing the beauty of the surrounding area including the resorts of Cocos Hotel which lies on the northern promontory and Coco Bay on the southern end. Wild Lotus Glamping offers a very unique way to stay here, not just for Antigua but the Caribbean region too.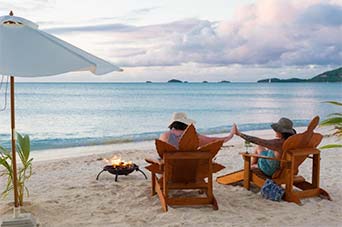 Facilities
Shower
Beach Chairs
Bar
Restaurant
Reviews
The water is lovely and the sand is a little coarse. The restaurant has slow service but it's ok, this is Antigua. You need to rent your bed and umbrellas but they are fine. You get to use the shower as by being a customer of the area. It is popular on cruise ship days. The water is mostly always pretty calm unless a storm has passed through.
If you want a great article on the best beaches of Antigua click here.
Media
Valley Church Beach 1