Calvin
Calvin is an expert on Antigua, and the founder of Best Antigua. It started as antigua travel blog around 10 years ago. It is a family owned and run business from within the UK. In the beginning it was just an informational based tool, but it quickly started to get a lot of interest and the website you are now on was formed.
"I don't like to use the word 'expert' especially online, but it is true I know a lot about the islands (Antigua tourism) tourism and services. I have dedicated over a decade to the island now. This especially is a comendation for Antigua since I have been to many far flung corners and experienced many of the worlds best beaches. There is just something extra special that made me choose this place." - Calvin the founder of Best Antigua.
The goal of the website is to provide the reader with the information they need fast and with accuracy. Over time we have built up relationships with professional and efficient service providers on the island so we can bring these opportunities to you. We try to avoid excessive detail in the first instance, but in the second we can fill in the blanks. This makes for a better browsing Antigua experience allowing you to find the information your truly need- faster.
We pride ourselves on not being too big to offer a personalised level of service, one you may never have experienced or have forgotten existed!
Many visitors to Antigua are from cruise ships and they have a short time to appreciate the island. For others it is a week. No matter it is too short, and so getting the right information fast is ever more important.
We rely on you to keep going so please help us by sharing our link throughout your social media and putting in a good word.
We hope you have a lovely stay :) 🏝 🇦🇬 🏖
Calvin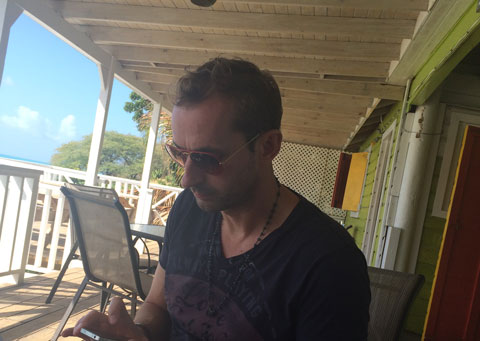 Paul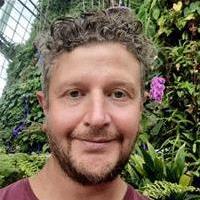 Paul is our approved travel agent who is experienced in making your holiday run smooth. He has been helping people access and book hassle free travel for 5 years.
PAUL MARSDEN
Travel Counsellor
Telephone: 0161 297 0008
TRAVEL COUNSELLORS LIMITED
Travel Counsellors Limited, Venus, No1 Old
Park Lane,Trafford City, Manchester M41 7HA
Registered in England number 2133414
VAT registration number 200406379
Top reasons to book with us.

Your holiday is fully protected - Martin Lewis Website Ranks Travel Counsellors No1 for Service and Refunds[1]
You will get expert destination information, we know Antigua!
Established in 1994 Travel Counsellors is here to stay!
You will get a competitive price
We take the hassle away from searching
All our holidays are brought to you ATOL protected number 6751 by Travel Counsellors. There may be a different ATOL protection company via an operator other than Travel Counsellors. Full details will be available at time of booking. IATA cover for flights. Travel Counsellors operates it's own independent Financial Trust protecting every element of your booking.
[1] https://www.moneysavingexpert.com/news/2020/07/latest-travel-survey/