A new entreprenuerial spirit thrives in Antigua and nowhere moreso than in West Coast Village. If you want to rub shoulders with the expats locals and tourists in the know then wander down or park up and eat drink and be merry.
West Coast Village started off after there was already shells fish and chips from a london double decker bus would you believe and Perry's island pizza and other restaurants started to appear and now there is this interesting centre of mostly food and drink options.
There is a mini water park for kids in one corner too worth exploring but we don't know if it is always open.
---
Recomended Restaurants
The restaurants here are certified by us and we like them for one reason or another. In this location all of West Coast Village eateries make for excellent dinning options for Sugar Ridge Resort guests.
Yakiniku Express
Its an amazing setting and the menu is Caribbean ! Not often enough will you get to sample the regions dishes in such classy surroundings. The carriage is inside dinning and what appears to be a platform allows you to sit outside. That may be the toughest choice of the evening.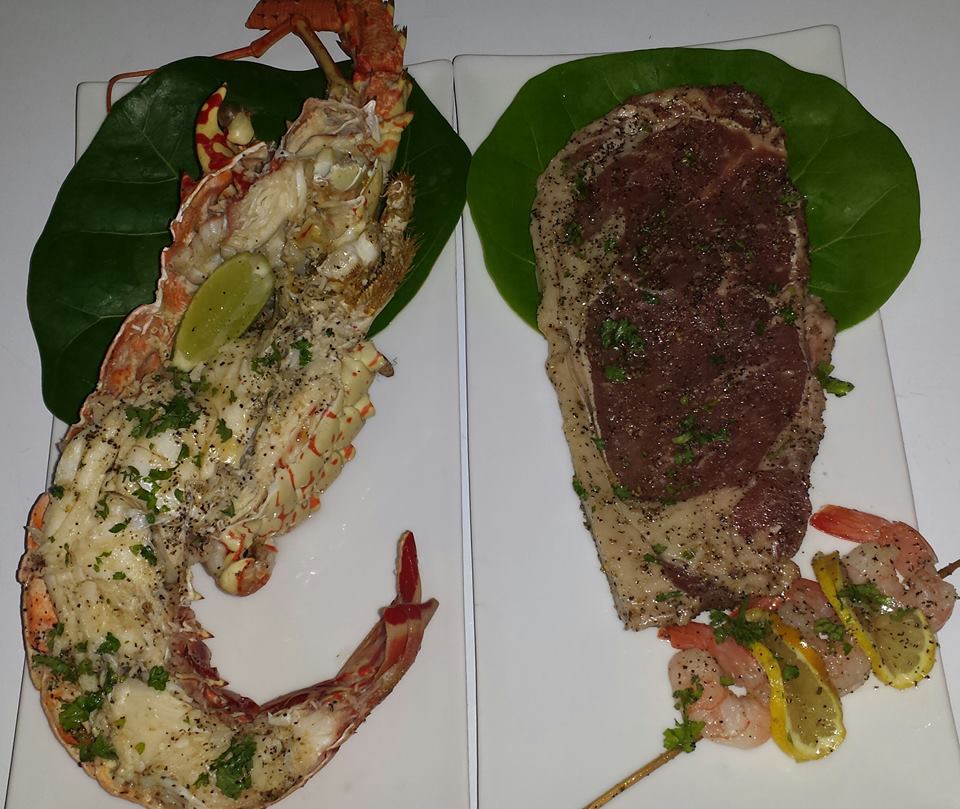 Location : South West Antigua
Just south of Jolly Harbour by roadside.