This is a full day aboard a powerful custom-designed boat. It's exhilarating! You may get wet on this trip. The tour includes the stingray experience too. With everything provided, just bring a sense of adventure and a hat you will need to hold on to, sunscreen and shoes you don't mind getting wet. Towel and sunglasses too. You will travel fully around the island of Antigua with stops at the best places. Get picked up from the beach at your resort* as an added convenience.
Highlights of the tour
A high-speed run through the North Sound, an area of Antigua with islands and reef systems.
Swim and get your picture taken with the Stingrays of Antigua. A truly memory-making hour.
A buffet lunch on the Green Island where you might see some kite surfers amongst the uninhabited splendour and natural beauty.
A knowledgeable guide who will share information on Antigua and the nature around it.
Snorkelling at the Pillars of Hercules
Nelsons Dockyard Tour (we do not disembark)
Swimming and stopping at a final special beach
Description
We have 2 specially designed 45ft powerboats with shade and comfortable padded seating. A spacious dry area and toilet. Big ladders help you get on and off with ease.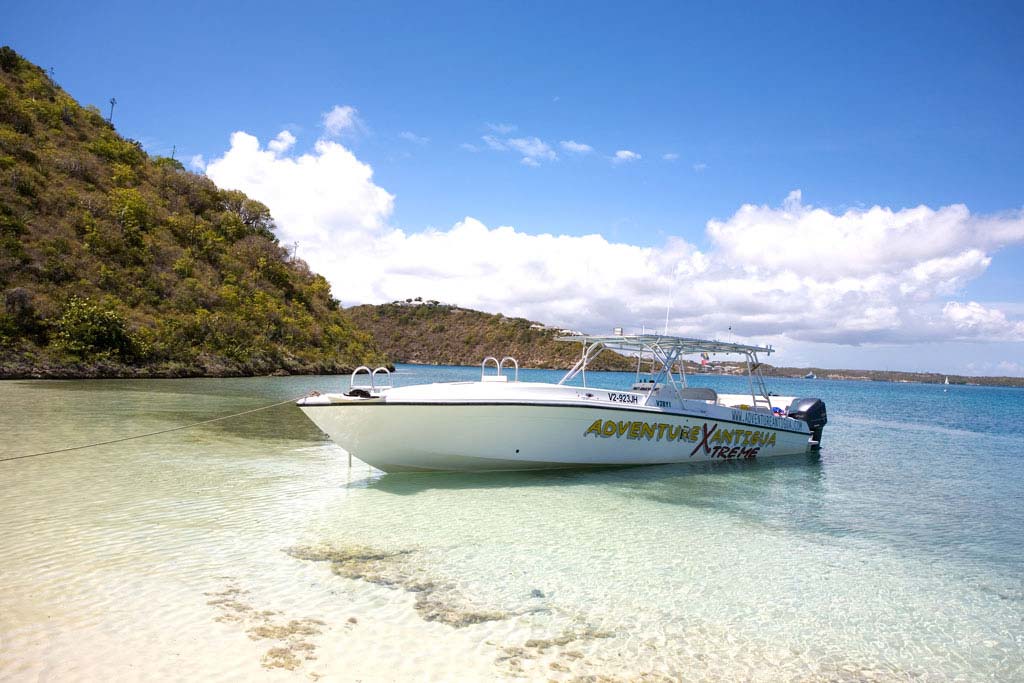 An agreement with the Stingray City Marine Park allows us to directly dock at the shallow sand bank where you can stand or swim with the rays and other fish. The area is not fenced off and the rays can come and go as they please.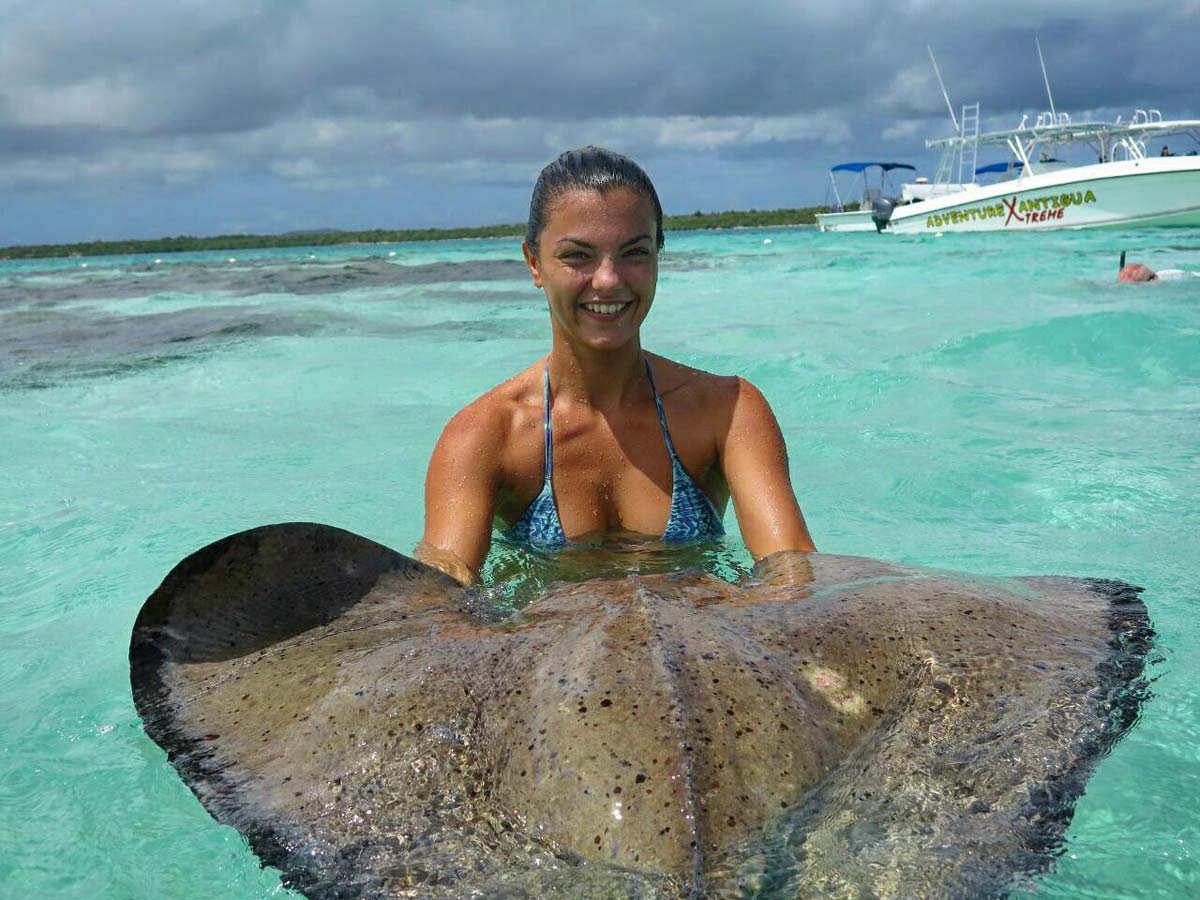 This tour is an ideal way to get a feel for island life as Antigua is very much a destination for boating. This fun perspective gets you close to the nature here. You can see a variety of birds and marine life such as turtles, rays and much more. Your guide will present Antigua to you in a fun informative way.
Snorkling Pillars Of Hercules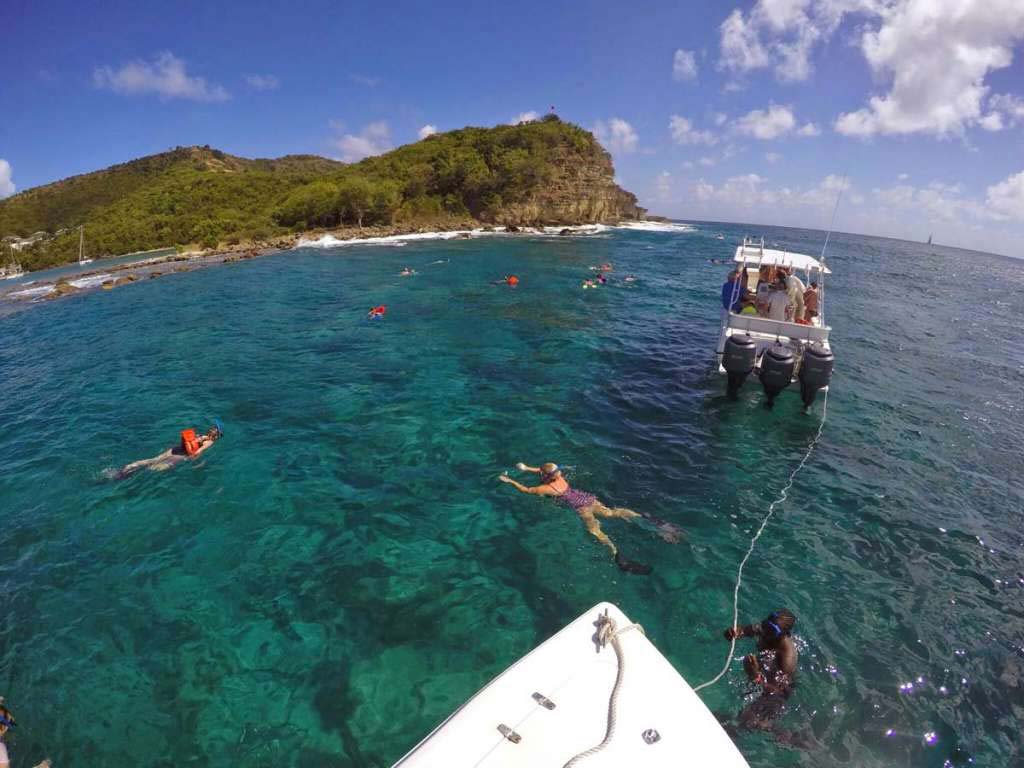 An Action-Packed Day Out
Cost
This tour is 190 USD pp this is all-inclusive including the stingrays experience. You do not pay more for booking this tour through us!
Media
Book
Book with VIATOR a Trip Advisor Company click or tap here >>
*Pickup Details
Even if you book through other websites we are happy to arrange a pickup if it happens that where you stay isn't one of those listed below:
First pick up Jolly Harbour at the dockside of the Sea Dream Restaurant and Bar(formerly Crowsnest) Location Link
Hermitage Hotel
Hawksbill Resort (depends on the sea conditions)
Galley Bay Hotel (depends on the sea conditions)
Deep Bay Beach (Royalton)
Exotic Antigua Boutique (only for cruise ship passengers)
Dickenson Bay Beach
Blue Waters Hotel
Ocean Point hotel
Hodges Bay Hotel