Your Wedding is one of the most important events in your life. It's the symbol of commitment and the declaration to the world of your unquestionable love. This official ceremony that will bind you to a lifetime promise should be unique and unforgettable.
Have you always wanted to get married on the beach? The waves crashing, a fresh seaside smell and breeze softly blowing in your face… Your partner smiling at your side and all your most treasured people around for you both.
5 reasons to choose Antigua as a romantic destination wedding
©tshantz https://www.flickr.com/photos/tshantz/

Photos licensed under a Creative Commons Attribution-NonCommercial-NoDerivs 2.0 Generic License.
There is a tiny island in the Caribbean that's not overrun by chain hotels and commercial tequila joints. Antigua is a top wedding location with 365 enchanting coves and paradisiacal beaches.
#1 - Stunning locations
You can get married anywhere you wish, outdoor or indoor place. The wedding ceremonies can occur at beach, luxury yacht, private villa and cottage, hotel or resort, church, tropical garden or anywhere on the island. You choose where you want to say "yes" to your partner.
#2 - Eternal Kodak Moments
You can make amazing wedding photos with dazzling white sand beaches and breathtaking landscapes. The natural splendor of the island is the perfect setting for a romantic wedding. Antigua is the place to be in a beautiful wedding gown, creating lasting memories and marvelous photographs.
#3 - Legally Simple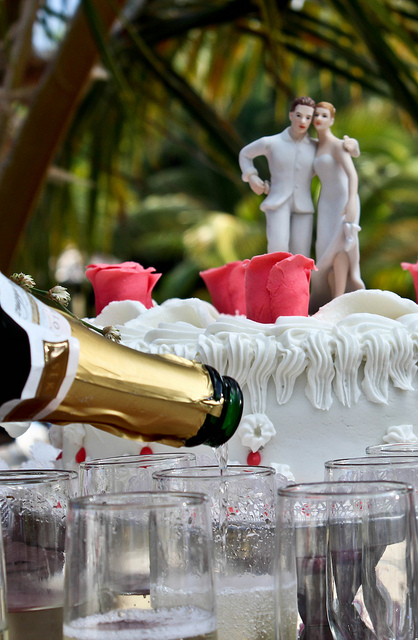 Getting married in Antigua is constitutionally simple. Weddings held in Antigua are legal around the world, including the United States, Canada, United Kingdom, Australia and Europe. You will need two witnesses. There are 4 simple steps:
1.Go to the Ministry of Justice in downtown St. John's with your valid passports.
2.Submitting the application.
3.Pay applicable fees.
4.Confirm a date and time with a Marriage Officer.
#4 - Mini Vacation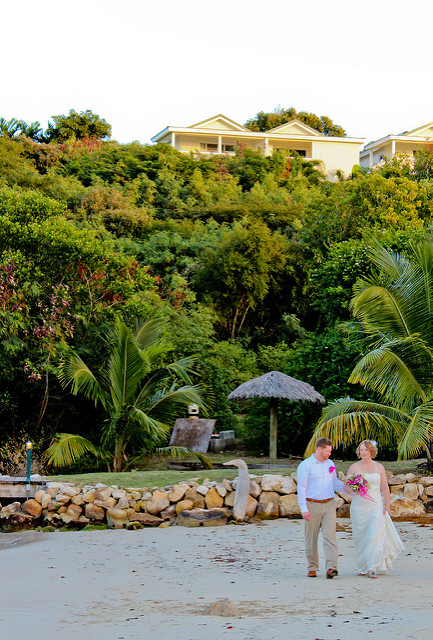 You and your guests can enjoy a mini vacation along your romantic wedding. There are a delightful historic sites, like Nelson's Dockyard, St. John's Cathedral or Museum of Antigua and Barbuda. You may choose one of the 365 powdery beaches (they say one beach for every day of the year) to spend your days taking sun and restore your batteries. Or if you enjoy water sports, this little island provides excellent conditions for spectacular shallow diving and snorkeling. For nightlife you can choose a native restaurant or dancing at a music festival.
#5 – Wedding Planners
Planning a relaxed and perfect wedding can be very stressful. There are so many details and things to going on. Fortunately, you will find many romantic wedding packages and services. The best service providers will take care of all the arrangements and remove all the stress and confusion. Getting married in Antigua is a lot less expensive than all the popular and commercialized islands.
Now is the time to call and start planning your perfect wedding in Antigua. It is very easy and you will get an unforgettable romantic day. Your time arrived and should be memorable as you and your partner deserves in the best Caribbean destination wedding.