Antigua is not at all straightforward when talking about electrical sockets, plugs and adapters to recommend. Indeed you may experience such a variety of socket types depending on the resort but even in the resorts they can also differ so it even then depends on the room. Take the images of the sockets here you will not find an adaptor to fit! Try and source US type plugs.
Type A Plugs & Socket (2 pin)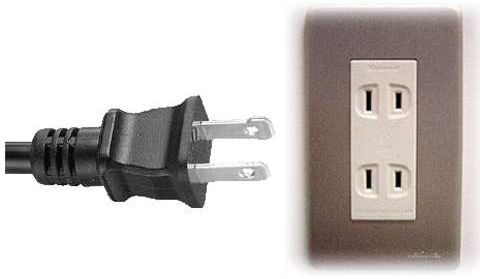 Type B Plugs (3 pin)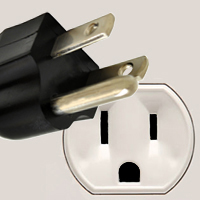 As a general rule of thumb you will find that USA style sockets work. If you are coming from the USA or Canada then you will be familiar with the two types of plug and socket here type A and type B. The only difference is that one has a third grounding pin. The third grounding hole may not be needed and depends on the device using the plug.
Is it safe to put a 2 pin plug into a 3 pin socket?
You can safely use a 2 pin plug in Type B with 3 pins. So you can put a 2 pin plug into a 3 pin socket safely. When you just have a 2 pin plug the design of the device is double insulated protecting you from the need of an earth pin.
So for visitors from the USA you can normally get away with not needing adaptors unless you get the less common sockets shown above. A handy worldwide travel adaptor is a good investment and light enough to keep stored in your travel luggage.
For travellers with UK or European equipment we advise you buy an adapter like these as your own plugs are useless without them.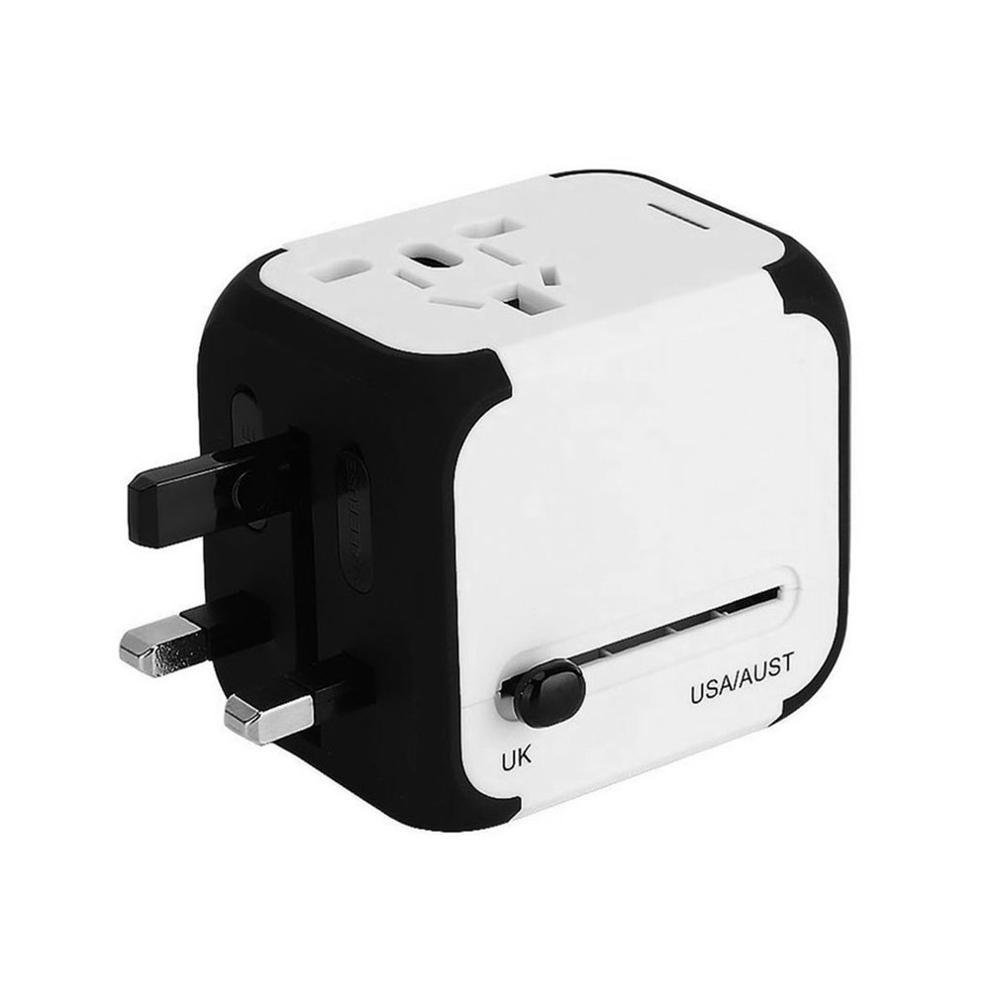 https://bestantigua.com/shop/power-adapters-for-antigua-sockets
USB ports are a welcome addition to travel adaptors now such as this one available on Amazon today: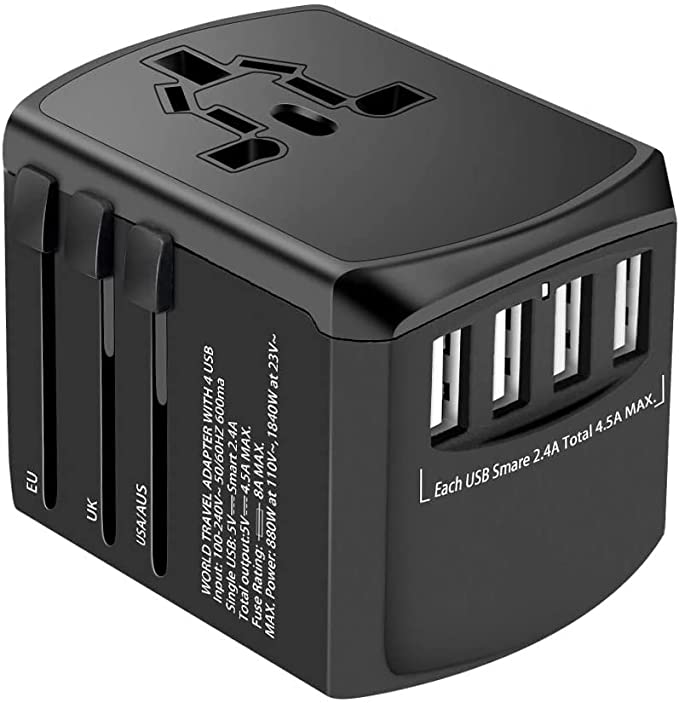 Click here to search for all the UK USA Travel Adaptors on Amazon.
As an example we recently stayed at Jolly Beach Resort and found these two socket types which should hopefully become phased out (no pun intended [an electrician would get it!]).
One of the best ideas is to therefore carry a more multi socket adapter in the hope that you will have it covered. Even on my last trip we took about 3 and was lucky that we could just jam in one of them - so it was charge wars getting our phones and cameras topped up. By the way NEVER force or jam in a plug into a socket.
Other Electrical Odities: Voltage
The voltage can be both around 110 v or 230 V 60 hz within the same vacation rental or resort suite as local transformers are often encountered. They may be clearly labelleld or not. You will need to inspect the label on your appliance to see if it can take the voltage on offer.
An example power label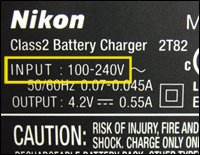 In the above Nikon label you can see the INPUT: 110-240V clearly marked. Also you can see it is ok with 50/60Hz. The square within a square mid right is the double insulated symbol so this device will almost certainly have just 2 pins.
A note on hairdryers
Most British hairdryers seem to run slow on the lower voltage and I would expect that most rentals and resorts would anyway have a hairdryer. Let the hair go! Leave the dryer at home.Yes a guy wrote this lol.


Royalton Resort Electric Plug
The Grand Royalton Resort in Antigua uses the USA style plug so prepare for that. If you are from the USA you won't need to do anything. UK Travellers going to the Royalton you will need to step down the voltage to get your appliance to work as intended. Some adapters like this one offer that but sadly it doesn't work with heat based items like hair straighteners or hairdryers. Thankfully the rooms in the Royalton are equipped.