Please note carefully the all inclusive ESCAPE is different than the self catered RESIDENCES.
Nonsuch Bay Resort in general (both ESCAPE and RESIDENCES) purports to be a high-end luxury Antigua resort offering, with a variety of accommodation options, all located in a more quiet, secluded part of Antigua. The main issue guests notice most with the resort is the seclusion, ergo lack of eating options off site (particularly an issue for the self catered option). You should be careful when researching and booking the self catered RESIDENCES as you are far from any shops limiting you to the onsite restaurants.
About Nonsuch Bay Resort
Firstly you need to check what you are booking. Are you in the Escape or the Residences? Both are very different but share the gated resort facilities. Each is separated enough by a hill that you would need to go out of your way to get to the other and no noise carries over. Let's get to the bottom of them for you:
Green Island Beach- just get a small boat organised so you can enjoy this!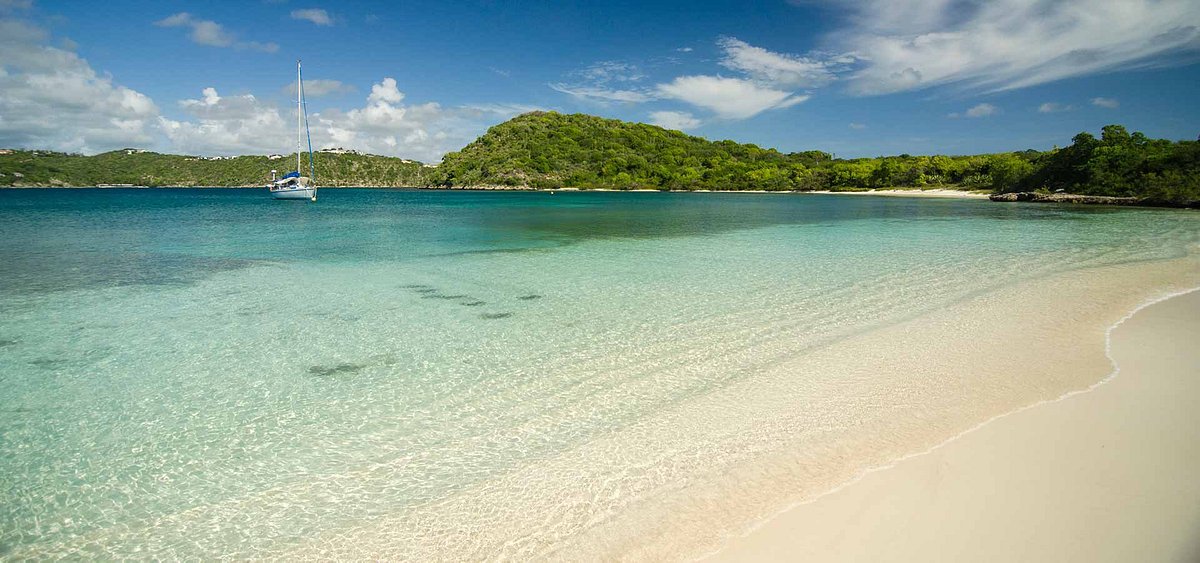 Escape
The Escape suits couples who want a level of luxury, and a quiet time in a superb location with an excellent room. It is not great for those wishing to explore Antigua though it is certainly possible as Antigua is not too large. It is the remote nature of the resort that means the Escape is the escape. Watersports are well catered for here.
All Inclusive
Adults Only
Luxury Standard
Ocean front or gardenview suites with private plunge pool
Perfect for romance
Extras such as the "floating breakfast" or "dinner on the docks"
Fantastic never crowded pool with a bar
No beach (Green Island small boat trip make sure to ask.. and the Residences beach a short ride/walk away)
The all inclusive does mean that drinks and food are included but only at the meal times. There are some other poolside bites available between main meal times. No snacks are available other than that and you must pay for drinks that for example you would take to your room. This would not be an annoyance, had the resort been anywhere near a shop. The remote location needs to be noted. If you use us for your transfer we will be able to allow you to stop at a supermarket for a stop charge of $10. We can also provide you with our taxi serice at official rates beating the resort prices.
The lack of a stunning on site beach is dissapointing for Antigua with the beach being a main selling point. Options to visit Green Island or walk to the Residences to get you a beach are available however.
Residences
I'd firstly say to not book the residences if you don't have transportation. You will need to shop and eat out presumably. You are 25 minutes from anything meaningful. Who this may be suited for is for sure wedding parties and larger groups wanting privacy and luxury fittings (with caveats). It could also suit a family so long as you rent an SUV and don't mind using it as a base though there may be better options.
The Residences also offer different levels of Luxury- Villa Turquoise is the high end of the scale.
Families welcome
Fab infinity pool- all guests welcome
Trinket Souvenir Shop
In many respects a Luxury feel in some not e.g. poorly equiped utensils for kitchens a common issue!
Beach
Residence Types: Premium beach cottage, deluxe one, two and three bedroom suites, Villa Turquoise and Villa Nonsuch.
Suites
Villa Turquoise
A 3 bedroom 6 guest luxury villa in Antigua
Activities
Watersports especially the Sailing here kayaking and snorkling. Take a hike around the natural area.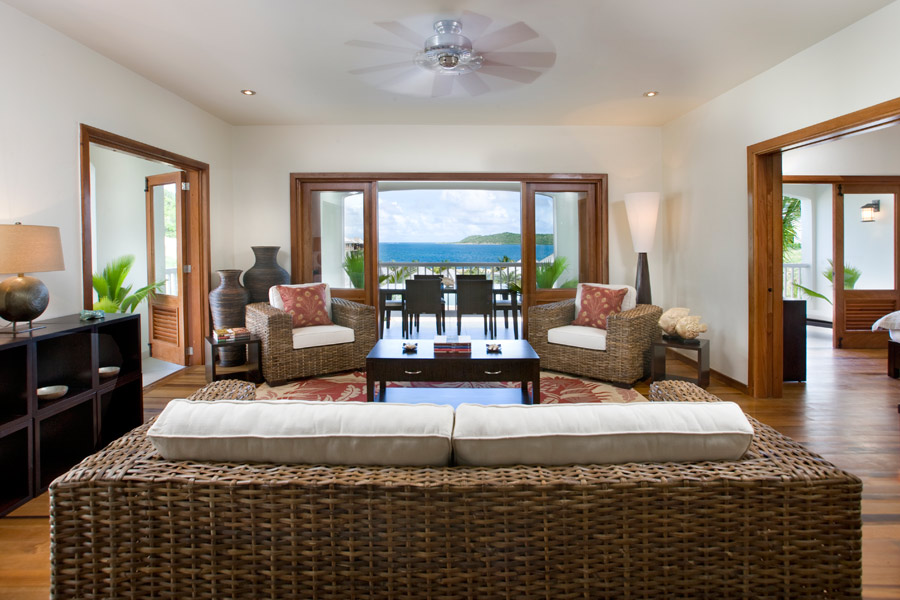 General
The staff are praised at both locations and you really do get the luxury service you expect.
Cabs booked through the resort will not be able to be split to save money if you team up! Allow us to provide our transport services to fix that for you. This will open us the island and all tours for you much more.
There is no gym at all for either part. Wifi is decent in the room but it's not exceptional. TV's are smart TV's only.
Restaurants
Newly opened Rokuni is an Asian fusion restaurant. The idea is that you reserve and spend your day by the pool - reserve with the resort or online here.
Location Map
Transfers
You can use our super network of professional taxis to arrange an airport transfer for you. Nonsuch Bay Transfers
More in the area
Prefer a villa experience? There are villas available within the resort complex Nonsuch Heights
Half Moon Bay is a 15 minute ride away.
Green Island - try to avoid the cruise ship days when you book this beauty spot.
Harmony Hall at last noticed is now closed. Please help us update this fact if not correct.