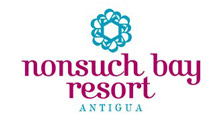 Nonsuch Bay Transfer
Original Price
$ 150.00
Price
$ 130.00
ANU ➡️ NONSUCH BAY + NONSUCH BAY ⬅️ ANU
Manufacturer:
Best Antigua
The Cheapest & Best Meet and Greet Private Transfer In Antigua!
This is the airport taxi transfer page for the Nonsuch Bay resort
This is for a private vehicle just for your party and will be appropriate for the size of the group and safe and comfortable. Full instructions follow booking.
For optional drinks service please contact us.

Please Note the Following:
PRICES ARE ROUNDTRIP- ANU ➡️ RESORT + RESORT ⬅️ ANU (INCLUDE BOTH LEGS) 😃
We do not charge for under 8 year olds, do not count them when determining the total number of ADULT passengers.
The price includes all taxes and there are no hidden costs.
Don't hesitate to get in touch with us if you are a group larger than 4.
Beverages
Beer $4- purchase in advance please as we need to arrange a cooler and stock. Rum punch bottle $10. Champagne small-medium bottle $40.
Luxury VIP Transfer Available
You can upgrade after booking our regular service with no problem. Or request a booking manually.
Lexus $200 each way.
Luxury Van 4 Pax from $275 each way please ask.
Lexus
Luxury Van