Flights to Antigua
One of things most travellers consider when deciding upon a destination for their next trip is what the flight to that place entails. One big key for UK visitors to Antigua is a direct flight.
There are many questions that surround this particular issue, so we have put together an overview of what you might need to know about choosing Antigua for your holiday, with flight details in mind.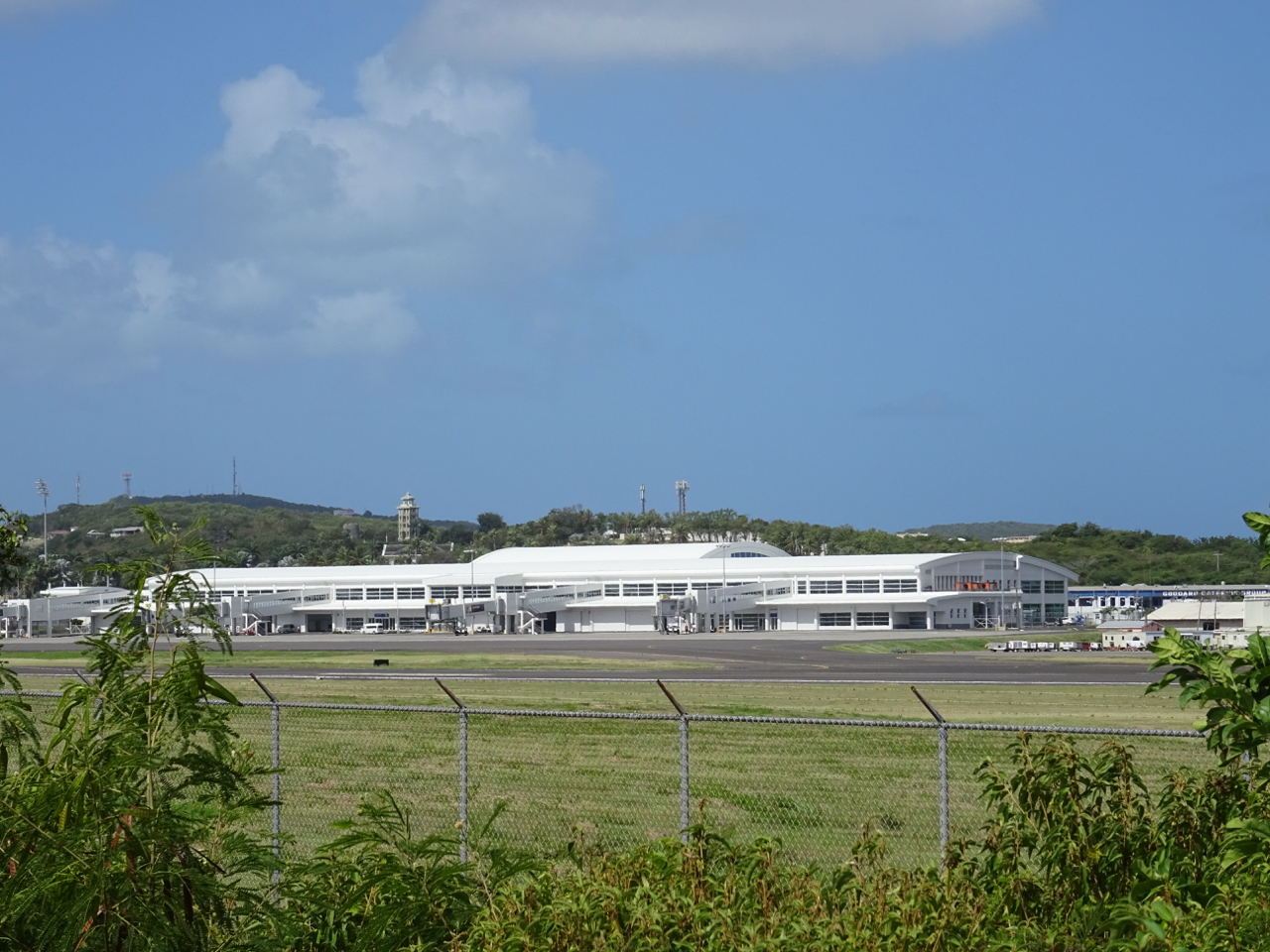 Flight time to Antigua
As a guide, the flight time to Antigua is 8.5 hours from the UK and around 3hrs 40mins from Washington DC and 4 hours from NYC. It is around 1754 miles from DC to Antigua and 3556 miles from the UK. The UK flight time might seem a lot, but when you think you are travelling in relative comfort with TV on tap and drinks flowing, for the same amount of time that you spend at work, to arrive in the Caribbean, it's surely not that bad?
Compare flights to Antigua (ANU) With Skyscanner
Antigua Airport Code
Also worth knowing is that the Antigua airport code is ANU and the airport is the VC Bird International. There are a few shops there and a cafe and bar, so any waiting time can be filled in the usual way as you desire.

Please note you can check the live departures and arrivals to Antigua International Airport here:
ARRIVALS <<
DEPARTURES >>
Direct Flight Operators
There are a number of airlines that offer flights to Antigua, both seasonal and all year round. These are;
British Airways (UK) - all year, daily flights
American Airlines (US) - all year, daily flights
Delta (US) - all year, Tue & Sat flights
Virgin Atlantic (UK) - all year, Tue, Thu, Fri & Sat flights
Air Canada (US Canada and UK) - all year, Tue & Sat flights
Tip : Check the compare flights button above to get direct to price comparison and airline operator comparison with one handy tap/click. If you are looking for a holiday also check out British Airways Holidays in Antigua they offer good hotel and resort discounts included with their flights and also the chance to bundle in car rental and transfers.
Cheap Flights to Antigua
While most of the operators will at some point during each year have a sale on, the best way to find the most competitive price for the flight class of your choosing, is to visit Skyscanner.
By using the search facility here, you can easily identify which operator fits your plans best for budget and cabin class availability.
Be sure to visit out Antigua Airport Taxi Transfers Page for onward travel upon arrival.