One of the joys of Antigua must surely be sailing through the perfect conditions. With just the sounds of the ocean against the hull the sail, nature and the surrounding beauty that is offshore Antigua.You get to stop off and snorkle and enjoy lunch and drinks. A fantastic option.
Increase the fun with a PIRATE THEMED day and get your kids an adventure beyond for example walk the plank!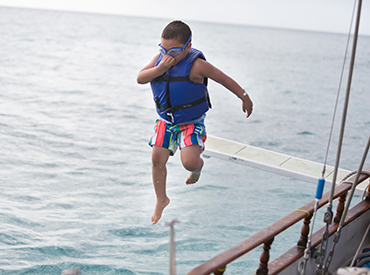 Cost
$480us for 4 hour sail
$680us for 6 hour sail
Sailing; Fun For All The Family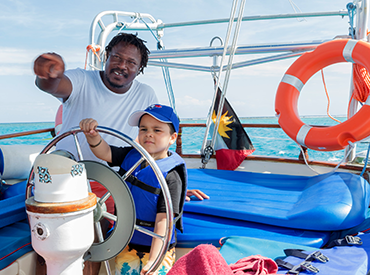 Details
Lunch drinks and snorkeling included
How To Book?
Simply get in touch via chat if we are around or leave an email. Alternatively here is a handy form. Make sure to tell us your ages numbers and when you would like to do the sailing. Do you prefer the 4 or 6 hour sail? Let's get you organised..
Post Covid 19 we are unsure if this tour is still available please ask.
Alternative Sailing Charters
There is also a sunset sail available and a weekly yacht charter Antigua also available on request. just let us know thank you.