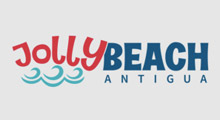 Jolly Beach Resort & Jolly Harbour Transfer
Original Price
$ 140.00
Price
$ 120.00
ANU ➡️ JOLLY BEACH + JOLLY BEACH ⬅️ ANU
Manufacturer:
Best Antigua
This is the airport taxi transfer page for Jolly Beach Resort & Jolly Harbour Area. This is for a private vehicle just for your party.
---

Please note this is also the taxi booking page for your transfer to Jolly Harbour if you are staying in a private villa.
Your transport vehicle will be appropriate for the group size, and be safe and comfortable.
Please note the following.
PRICES ARE ROUNDTRIP- ANU ➡️ RESORT - RESORT ⬅️ ANU (INCLUDE BOTH LEGS) 😃
The price includes all taxes and there are no hidden costs
Please get in touch with us if you are a group larger than 4
---
Contact us below for a one-way or manual booking
Luxury Upgrade Available
You can upgrade after booking our regular service with no problem.
Lexus $200 each way.
Luxury Van 4+ from $250 each way please ask.
Lexus
Luxury Van
Tamera H
Great communication! Any question I had they were there with an answer very quickly. We even got stuck on a beach and needed a taxi into town and they were there and ready to help, if needed. Shelly was our driver and she was so polite and on time at both our arrival at the airport and our pickup headed back to the airport. It made us feel very comfortable since we had never been there before and didn't really know the area or what to expect. Thanks for Everything Best Antigua!