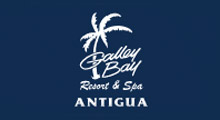 Galley Bay Transfer
Original Price
$ 120.00
Price
$ 110.00
ANU ➡️ GALLEY BAY + GALLEY BAY ⬅️ ANU
Manufacturer:
Best Antigua
This is the transfer page for the Galley Bay Resort. This is for a private vehicle just for your party.
---

Your transport vehicle will be appropriate for the size of group and will be safe and comfortable.
Please Note the Following:
PRICES ARE ROUNDTRIP- ANU ➡️ RESORT - RESORT ⬅️ ANU (INCLUDE BOTH LEGS) 😃
The price includes all taxes and there are no hidden costs
Please contact us if you are a group larger than 4
Luxury Upgrade Available
You can upgrade after booking our regular service no problem. The following price includes a good selection of drinks!
Lexus $200 each way.
Luxury Van 4 People from $240 each way please ask.
Lexus
Luxury Van
G Hockley
Excellent service at a competitive price. I booked a two-way airport transfer several months in advance and there's always an element of nervousness when you come out of the airport hoping to see your name on a board, but I needn't have worried. The driver was there waiting for us. Calvin informed me at the booking stage how long the journey would likely be, so the return was arranged with this in mind and the driver was again there exactly as arranged. Nice clean vehicles and friendly, polite drivers. Thank you!
N Foreman
A great company. Good value, efficient service. Our driver, Aubrey was courteous, kind and knowledgeable. Best Antigua will be our first call on the next trip.