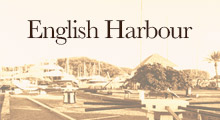 English Harbour Transfer
Original Price
$ 140.00
Price
$ 120.00
Manufacturer:
Best Antigua
THE BEST VALUE TRANSFER IN ANTIGUA!
This is the taxi transfer page for the English Harbour Area

Your transport vehicle will be appropriate for the group size and safe and comfortable.
Please get in touch with us if you are a group larger than 4
Please Note the Following:
PRICES ARE ROUNDTRIP- ANU ➡️ ENGLISH HARBOUR - ENGLISH HARBOUR ⬅️ ANU (INCLUDE BOTH LEGS) 😃
The price includes all taxes and there are no hidden costs
Please contact us if you are a group larger than 4
Beverages
Let us know in advance if you would like a selection of beverages in advance.
Luxury Upgrade Available
You can upgrade after booking our regular service no problem. The following price includes a good selection of drinks!
Lexus $200 each way.
Luxury Van 4+ from $220 each way please ask.
Lexus
Luxury Van
How much is a taxi from Antigua Airport to English Harbour? - Our private taxi is £41.5 one way.