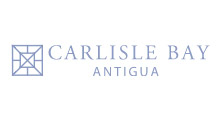 Carlisle Bay Transfer
Original Price
$ 180.00
Price
$ 150.00
Manufacturer:
Best Antigua
This is the transfer page for Carlisle Bay Resort
PRICES ARE ROUNDTRIP- ANU ➡️ RESORT - RESORT ⬅️ ANU (INCLUDE BOTH LEGS) 😃

Your transport vehicle will be appropriate for the size of group and will be high quality. On booking we forward you full instructions.
Please Note the Following:
The price includes all taxes and there are no hidden costs.
Please contact us if you are a group larger than 4 or if you are looking for a VIP experience.
Beverages
Beer $4- purchase in advance please as we need to arrange a cooler and stock. Rum punch bottle $10. Champagne small bottle $40.
Luxury VIP Upgrade Available
You can upgrade after booking our regular service no problem, subject to availability.
Lexus $200 each way.
Luxury Van 4 People from $220 each way please ask.
Lexus
Luxury Van