Incanto is a highly rated Italian lounge and restaurant on the waters edge in English Harbour. It's quite new (previously known as Ristorante Paparazzi) and so makes a popular draw. The ratings are high and it's an incomparable location to enjoy lunch or dinner in. You might even just turn up for a drink on the waters edge. Such is the delights of Antigua.
Story
This is a family run business mother and son with a bonafide Sardinian chef! They work hard with the imported italian ingredients where needed and otherwise source locally. The result is one of the best restaurants in Antigua and certainly the area.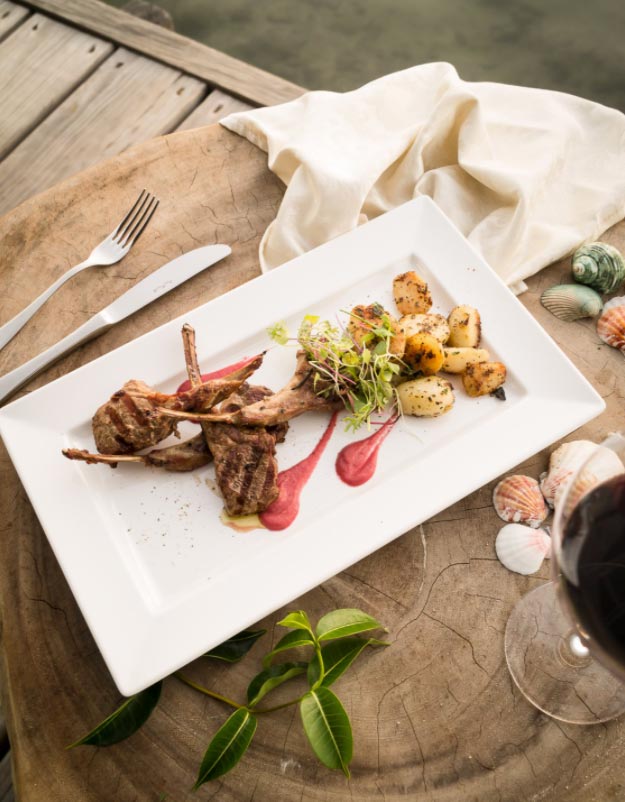 Features
The surrounding dockyard area is a jewel in Antigua's crown and this restaurant is located on the waters edge. The wine list is mentioned often by reviewers being extensive. It is such a lovely location many come back for just drinks and cocktails at sunset.
Menu
Throughout options for vegetarians.
Sample starters include Parma ham, Mahi-Mahi carpaccio, Bruscetta and Lamb sliders.
Main course- Carbonara, Lobster Linguini, Catch of the day, BBQ Pork ribs, Angus burger.
Deserts- Tiramisu, Cheescake, Panacotta and Parfait.

Check the menu directly on their website here.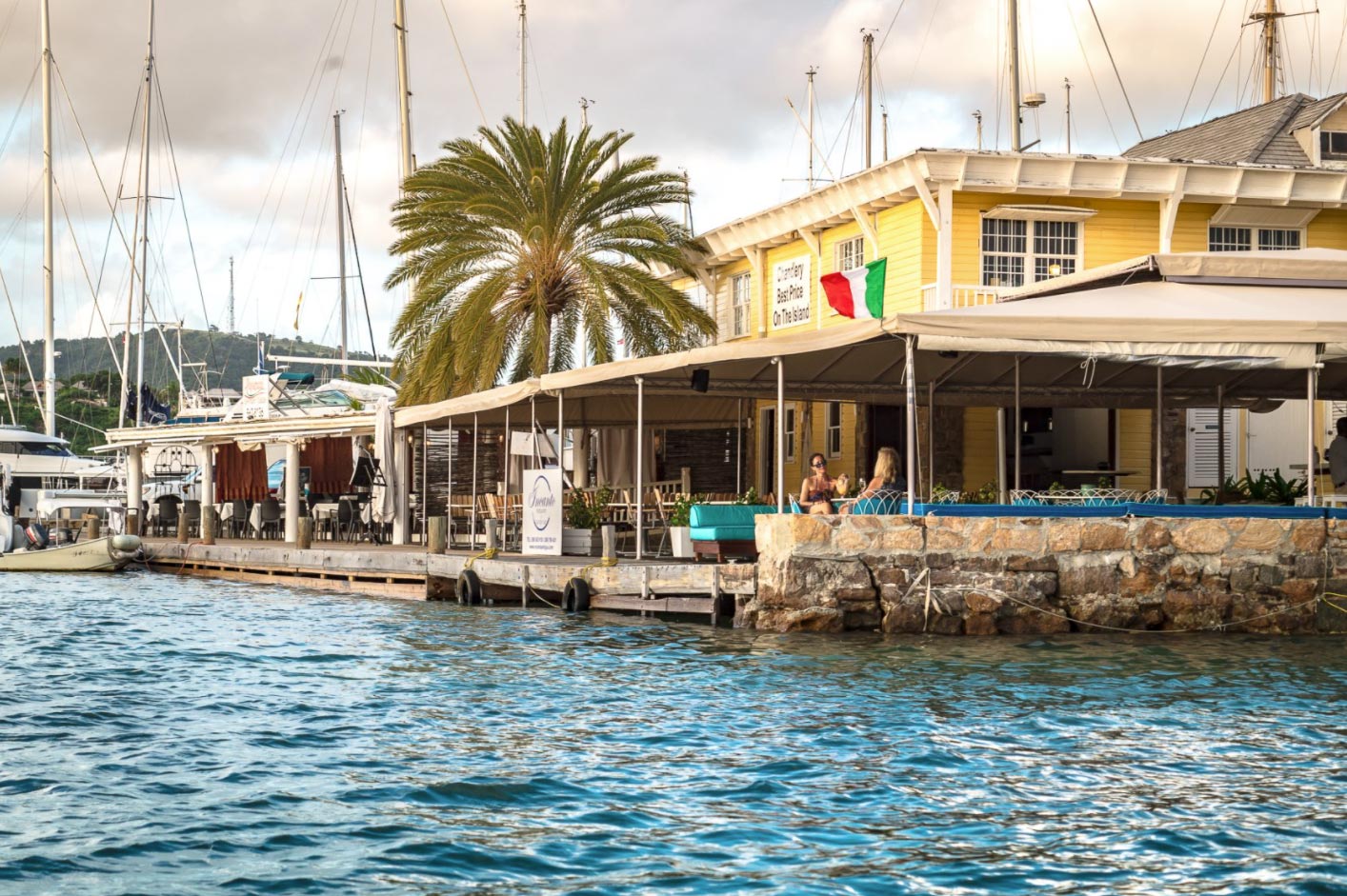 High quality preparation of the food means there is never a bad review. The restaurant doesn't feel pretentious and you will find all sorts of diners here.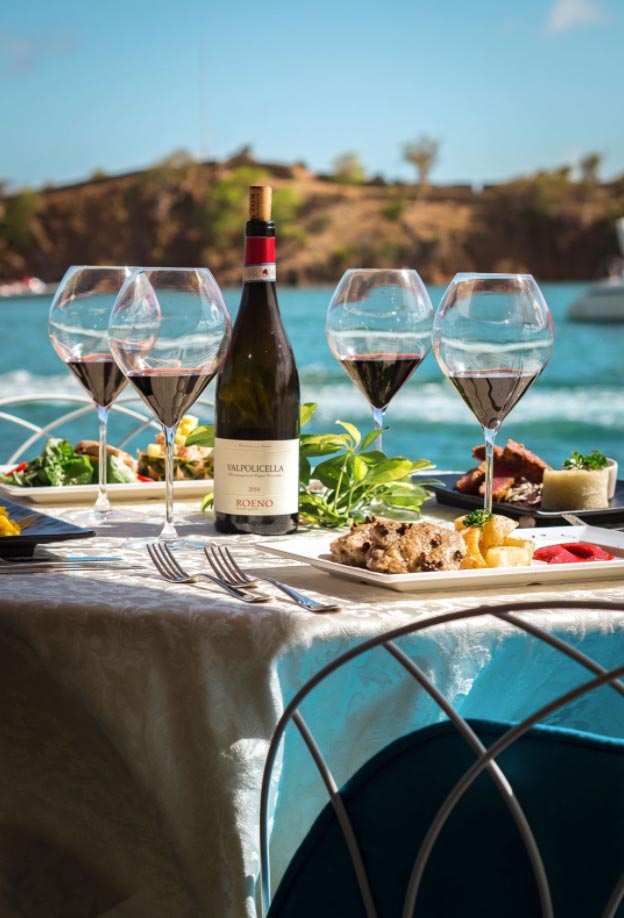 If you are doing an island tour then this makes a great place for lunch when you swing by Nelsons Dockyard.
Location Map
images thanks to https://www.incantoantigua.com/