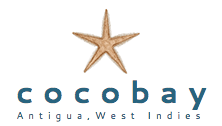 Antigua Airport to Cocobay Resort Transfer
THE CHEAPEST AND BEST ONLINE TRANSFER IN ANTIGUA!
This is the airport taxi transfer page for the Cocobay Resort. This is for a private vehicle just for your party.
Your transport vehicle will be appropriate for the size of group and will be safe and comfortable. Full instructions follow booking.
Please contact us if you are a group larger than 6 This email address is being protected from spambots. You need JavaScript enabled to view it..

Book with secure card payment and protection with PayPal. You do not need a PayPal account to pay!
Please Note the Following:
THE COST SHOWN WHEN YOU SELECT THE NUMBER OF PASSENGERS IS A ROUND TRIP (RETURN) PRICE.
We do not charge for under 10 year olds, do not count them.
If you are 6 adults with children please let us know so we can fit you all in!
Prices are in £ GBP initially- you can switch to $ USD, $ CAD or € EUR if you prefer.
The price includes all taxes and there are no hidden costs.
| Passengers | 1 or 2 | 3 | 4 | 5 | 6 |
| --- | --- | --- | --- | --- | --- |
| Total (£ GBP) | 83 | 104 | 124 | 144 | 166 |