About Barbuda
Barbuda is much slower than Antigua and this for many is an attraction however for me Antigua is already perfectly slow as you like it ! The beaches here are as amazing as the bigger island.
The most accurate and useful website on Barbuda is Barbudaful they have allowed us to share their content for the good of the island and we would encourage anyone to visit the island.
Visit Barbuda from Antigua
There are a few ways to reach Barbuda from Antigua
The Ferry http://www.barbudaexpress.com/
SVG or ABM Monserrat Antigua
Telephone: (268) 562-7183 / 8033
Email: This email address is being protected from spambots. You need JavaScript enabled to view it.
Thanks to Barbudaful and Barbuda Cottages (@barbudacottages) for the information.
---
I am very pleased to report that there are some services to adrenaline junkies on Barbuda ! They get waves and wind.


"There is increasing international interest in Barbuda as a destination for surfing and kite-surfing - no crowds, miles of empty beach and some of the most consistently strong winds and fast waves in the Caribbean. Palmetto Point has huge swells at certain times and is a favourite with surfers, Low Bay is better for kites."
- source barbudaful
Surfing In Barbuda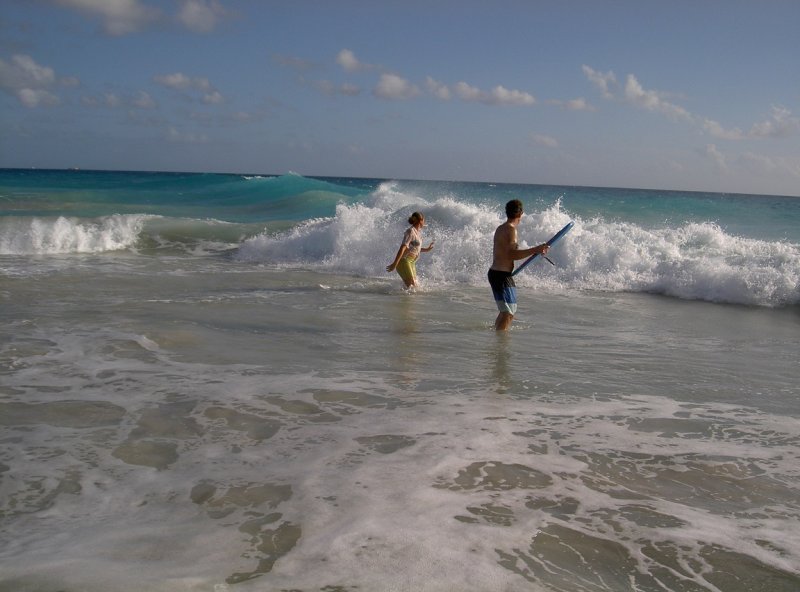 Kite Surfing in Barbuda
A Couple of Barbuda Beaches
If you like these beaches you might like the work of the photographer Luccio Sassi on flicker - > Luccio Sassi Antigua and Barbuda