Getting your gear to Antigua
I thought I would share maybe this tip for you travellers to Antigua in terms of getting a few rods to Antigua. I selected my rods and they were under the 185 cm when broken down and so I cut rod tubes I already owned (check links below to get relevant gear for Antigua) I used fiberglass sticky tape to bind them in a triangle and used bubble wrap to fashion a handle.
The DIY Rod Holdall Mk1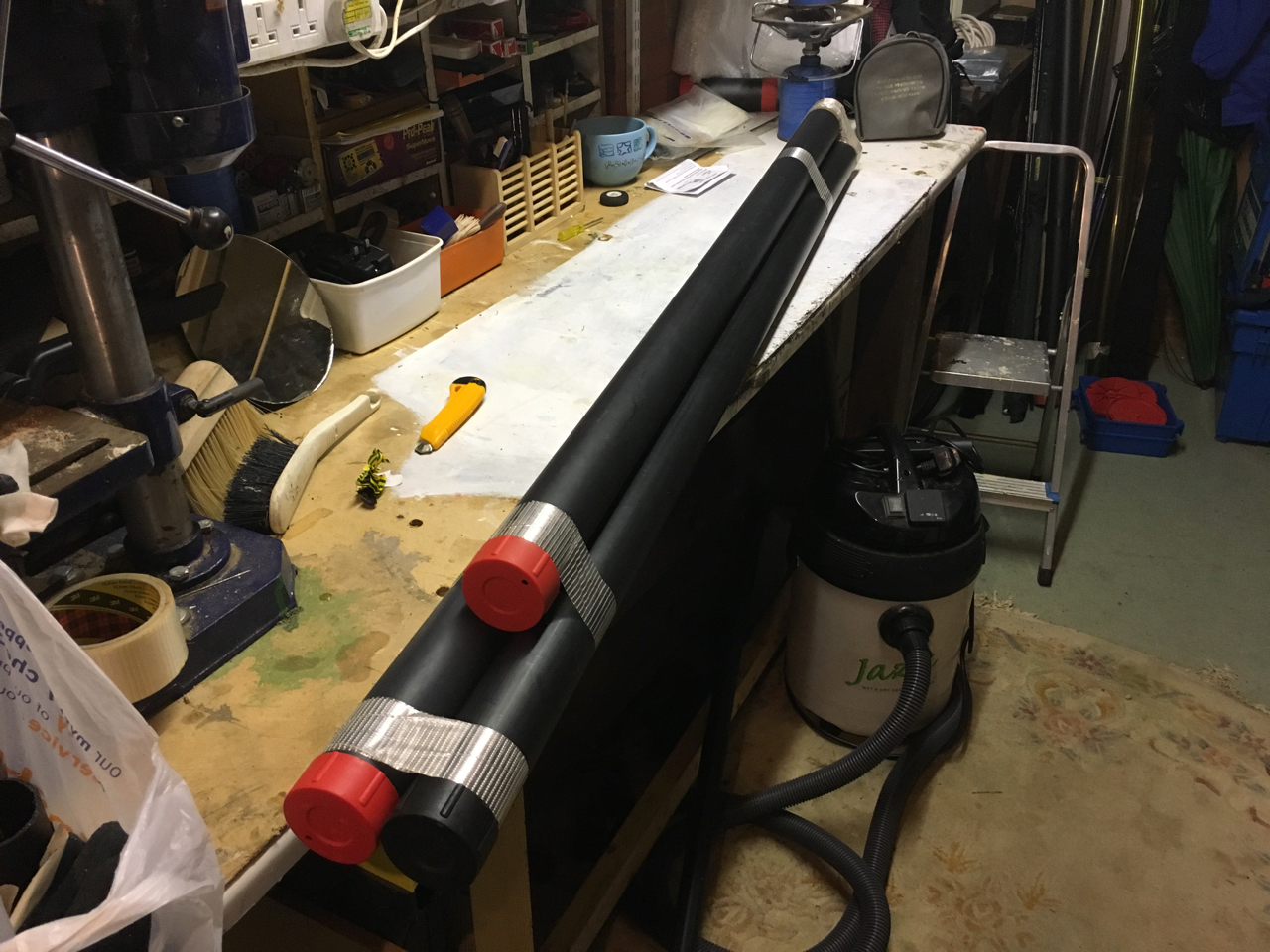 Just needs a handle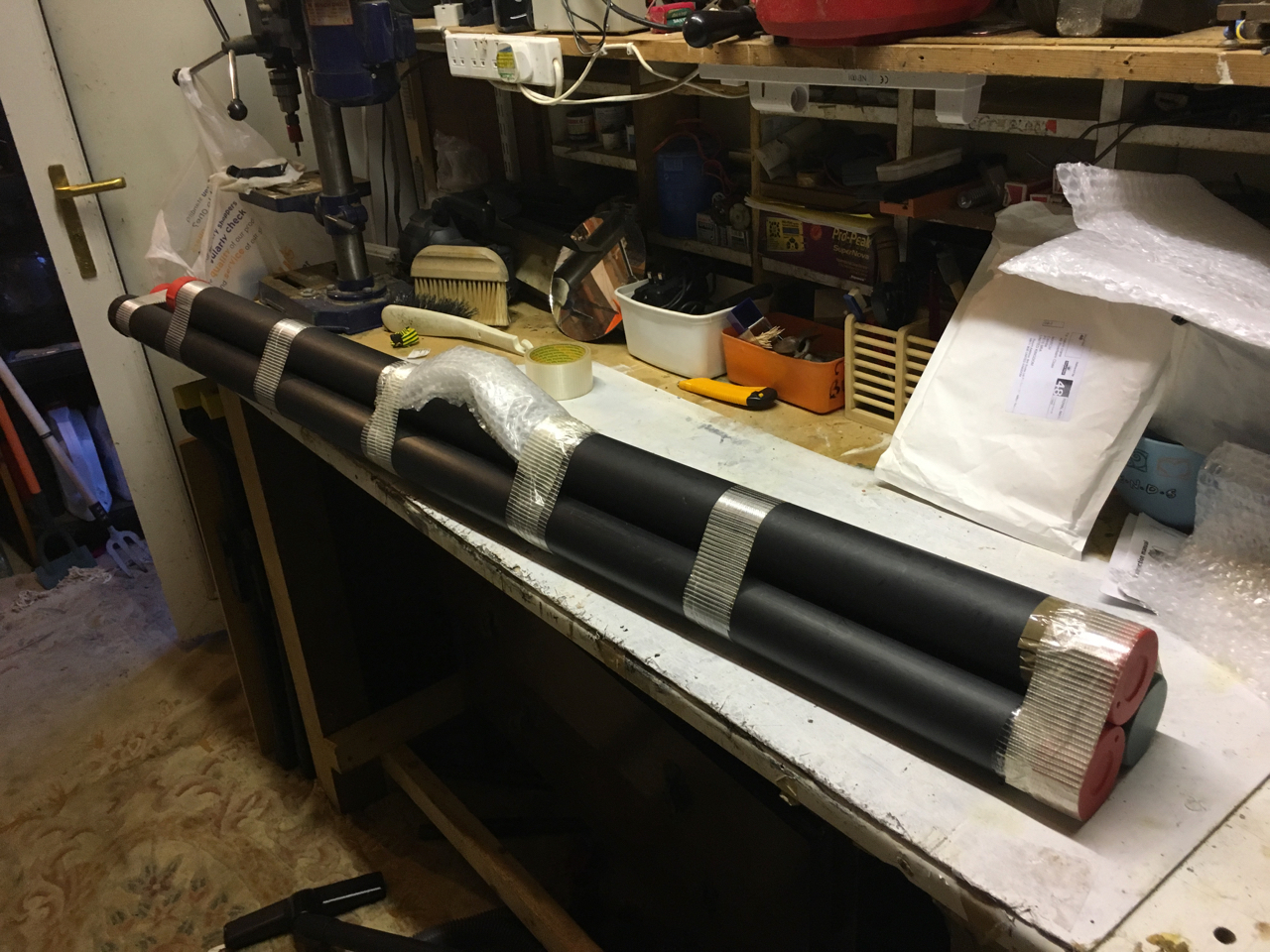 The 185cm is a key dimension for the airlines and under this it's fine. Virgin at this time allows this to go free as you get a free allowance for baggage. I'm not quite sure what BA are doing these days the flight service was most average and the staff were quite rude. The luggage on all European flights is also now not free. I see many of the increases in flight prices are due to tax. That I feel is squeezing everyone and it needs some action unless flights are going to again be for the more affluent only.
I can say BA were great in accepting my rod tubes – they really did get some looks all the way – kind of made people wonder what was inside. In fact I was travelling with my partner and for a week you can both get all your clothes in a big suitcase. This then allowed me to use my baggage allowance for my rod carrier mk1.
You need to place your lures and any fishing knives in the hold luggage of course. I took a small foldable knife and a selection of lures bought at a bargain shop. That might have caused some issues the lures might not have been good enough? But I feel something should have hit them more IMO, more on that later.
My reels I wrapped in clothing (took 3 one as a spare like the rods so 3 of each in total) and again went in the hold luggage.
I have heard that telescopic rods are not great – you can do your own research on that I have no clue but can't imagine it has a good action.
I took 3 spinning rods and we used the best 2 the very best being a titanium spin. Casting weight around 40-60g. The gear was not I feel good enough to cast far enough to get to the fish and this was I feel an issue again more on that later.
I HOPE YOU NOW HAVE THE INFO AND TIPS YOU NEED TO GO FISHING IN ANTIGUA.