Vacation home rentals and villas are able to offer something that the exclusive luxury resort offering has struggled to. Even the best luxury resorts have long since been trying to incorporate home style dwellings within the resort to makeup that luxury private experience. In fact the new resorts under development show that a large portion of their areas are given over to home style and villa type accomodations. The privacy is assured while hanging on to the resort amenities which are a big draw. Here we look at 3 incredible luxury villas that represent great value for your group.
Looking for luxury in Antigua? Here are 3 ideas for a luxury vacation rentals
Antigua to anyone who has never been there is just a tiny island somewhere in the Caribbean, one of many, so why go there in the first place when you have New York or Paris or a million other places better known, to visit?
This is the island of choice for people in the know. The jaded wealthy who are tired of the usual touristy places and want to get away from the boardroom, the parties and the busy-ness of their lives and relax. No hotels or holiday makers, just the peace and quiet of a luxurious villa where they can be themselves and unwind.
Here are three of the most secluded and luxurious villas on offer:
---
Villa on the Beach
Situated in Galley Bay Heights, this villa has access to a private beach, has its own infinity pool and 5000 square feet of living area. If seclusion is what you want, this villa is the personification of 'private'.
Walk into a large open-plan area with gourmet kitchen, fully equipped with everything you need for those family dinners or entertainment, a sky lighted, vaulted ceiling over the sitting area furnished with Italian sofas, sculptures and décor. The dining room table easily seats 10 people and the large sliding doors open out to the pool area allowing the warm Caribbean breeze to waft into the house.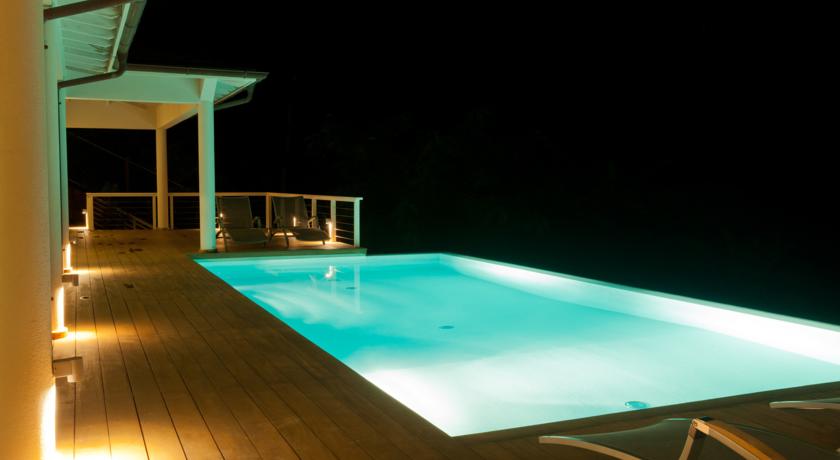 With five king-sized, on-suite bedrooms with private verandas for each room, your guests can have their own space while enjoying your hospitality without being intrusive. Overhead fans and air conditioning as well as king-sized beds and furnishing in the rooms make for comfort and relaxation.

Check out rates and further details on booking.com's website
---
Pelican House at Turtle Bay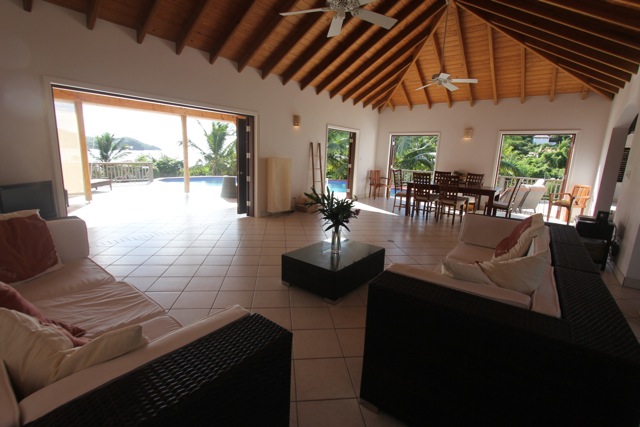 Situated not too far from Falmouth Harbour where you will find the shops, bars, galleries and restaurants. You have the choice of three beautiful beaches within walking distance of the villa. Dieppe Bay, on your doorstep. Watch the pelicans diving for fish and the Grackles, Finches, Egrets playing in the water.
Turtle Bay, where you can go snorkelling among the extraordinary reefs, home to thousands of fish, turtles, rays and even the occasional whale. And then there is Rendezvous Bay, a short 30 minute stroll from the house and is known as the most beautiful beach on the island.
The house has its own movie/video library, Internet and the entire house is wheelchair friendly.
Three en-suite, luxurious bedrooms equipped with towels and hairdryers in each room, all have a view of the ocean and access to the 40 foot swimming pool as well as the garden which has over an acre of tropical fruit trees that attract its own birdlife.
The kitchen is fully equipped but if you want a holiday doing nothing much of anything, a chef can be arranged to cater to all your needs. Housekeeping services twice a week are also available. Other services that can be arranged are babysitting and grocery shopping.
---
Villa Countess – Galleon Beach.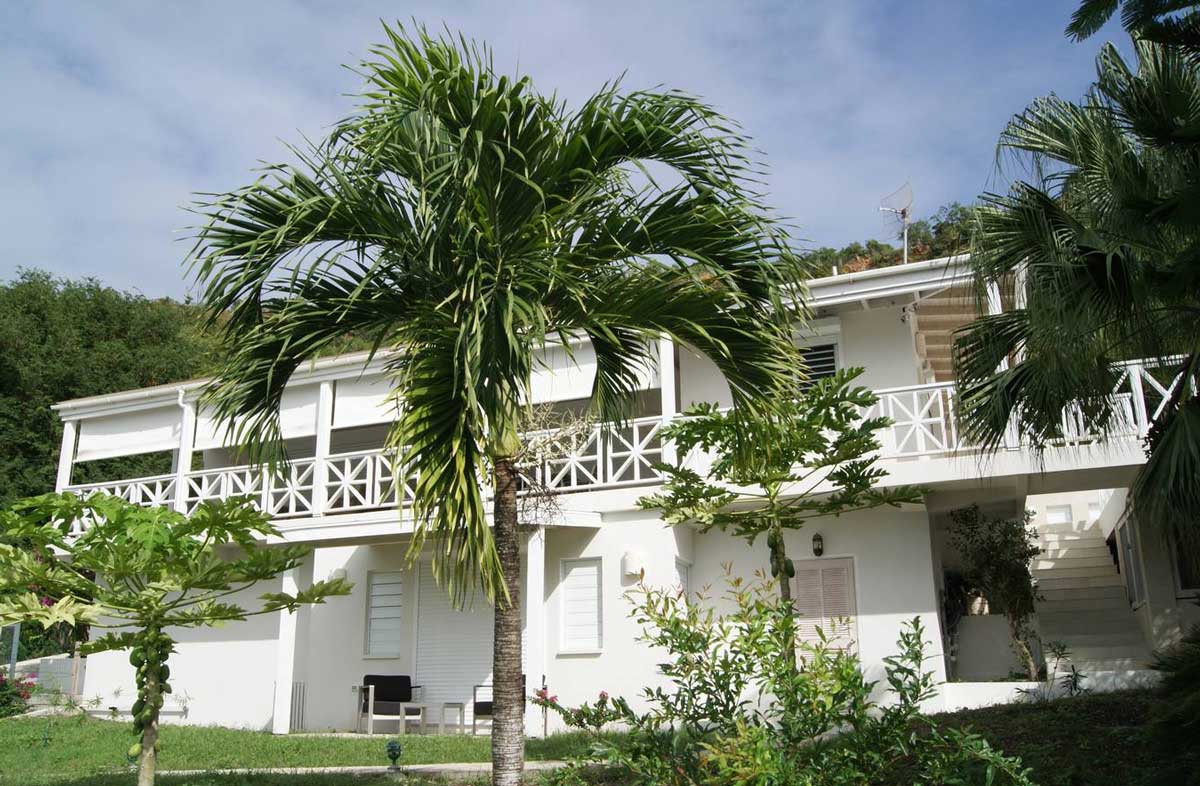 Built on the hillside overlooking the beautiful Galleon Bay, dotted with yachts, this villa has everything a discerning visitor could want. Built in the old Colonial style with light and fresh air in mind, via high vaulted ceilings. The three en-suite bedrooms have access to the long wooden verandas, sun decks and terraces. It also has air conditioning, ceiling fans, Internet and cable TV for those long afternoons after a morning of swimming in the clearest blue waters of galleon beach. End the day with a barbeque luxuriating the evening away on the che lounges around the pool. Overall the property has 5 bedrooms 2 separate from the main building. Of note the property has a small gym and a good space to work from if required via laptop.
Take the daily ferry to English Harbour at the southern tip of the island available every morning at 9:30 am until 4:30 pm. The beach is excellent and one of the best places to snorkle on the island. It is superbly located for English Harbour and Falmouth.
Maid service is available three times a week.

---
How we work
If you are interested in these or other rental properties then let us know by filling in a few details. We don't list all the properties we can rent so if you see a property elsewhere then get in touch and we will see what we can do.