A healthy alternative ecological tour! Well you can always drink some rum too along the way at the beach stop. Fully equipped comfortable hybrid cycles allow you to enjoy a leisurely paced ride or a more challenging one. A kayak through some mangrove if you choose the kayaking as an option. This tour in either flavour takes 3 hours. You will have fun learn about Antigua's history and its flora and fauna and other ecological facts!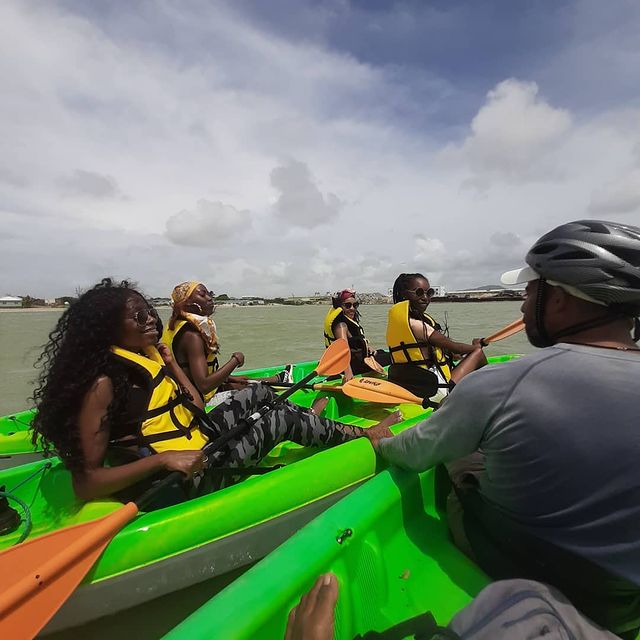 Kayaking Fun In Antigua
Tour Options
Hike and Bike (Fort Barrington) Intermediate cycling effort.
Hike Bike and Kayak (Fort James) Easier cycling.
Both tours take up 3 hours leaving you with ample time to enjoy Antigua further.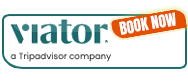 Book through Viator today Click Here >>
Superb coastal views await!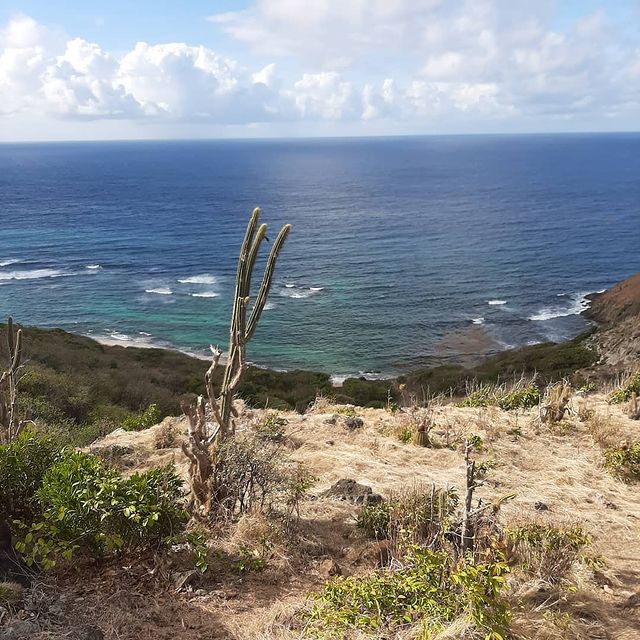 Pelican Twin Kayaks Provide Stability & Fun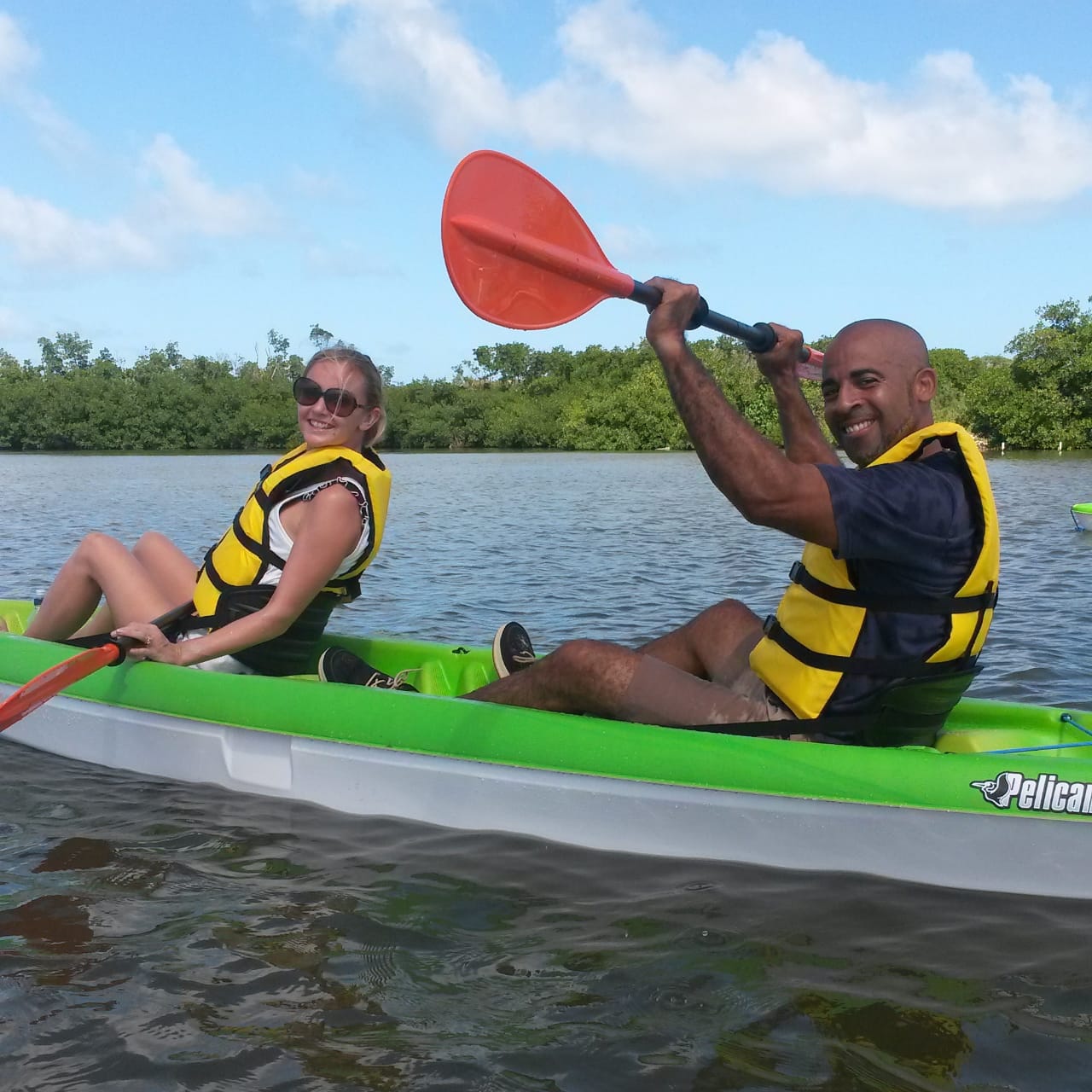 Fort James Cannons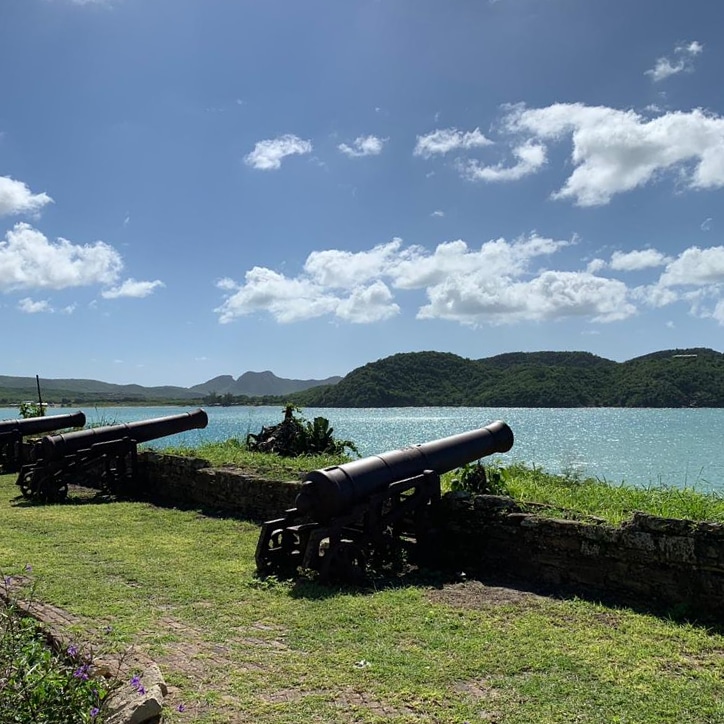 Equipment
Raleigh hybrid cycles (Redux Assault) with the perfect tyres and comfortable seats for the calm and easy Antigua roads.
Stable kayaks (Pelican Sentinel) and life jackets.
Water is provided.
New Safe Reliable Equipment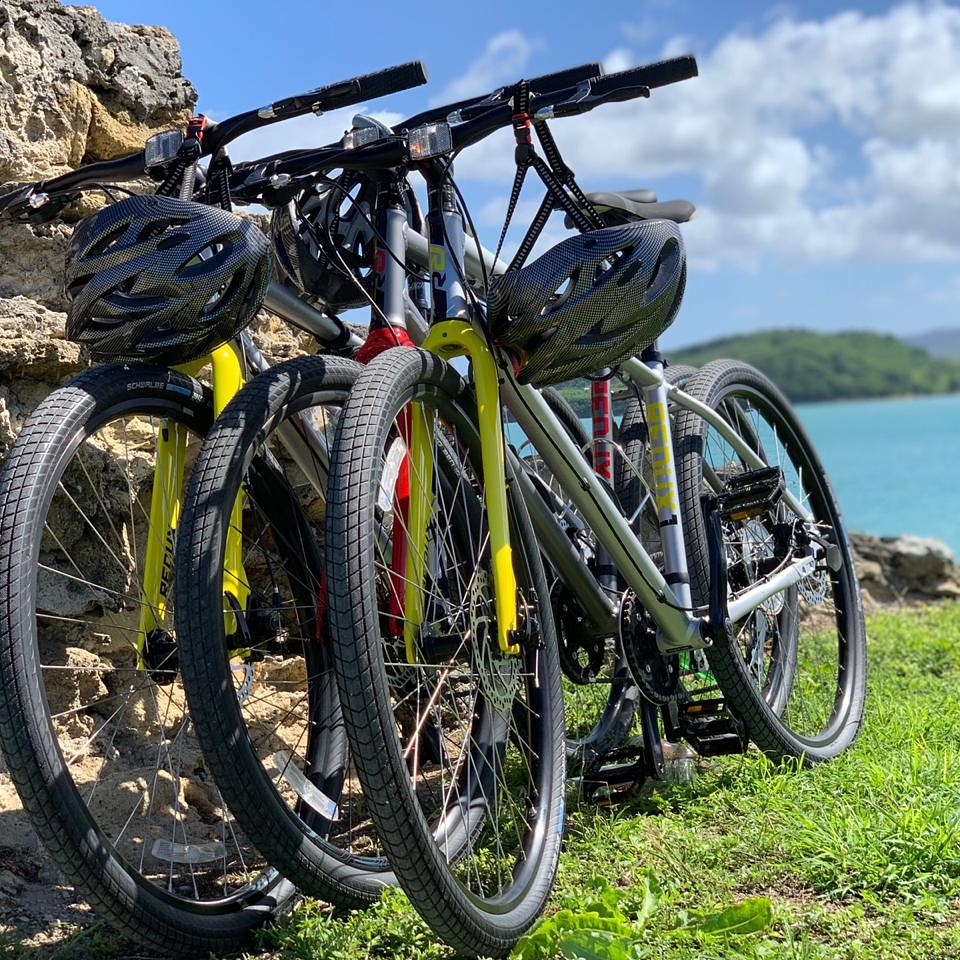 Bring these
Camera- you will have some of the best opportunities for great photographs.
Flipflops (or thongs) flat shoes can be worn for all of the activity but it would be easier with reef shoes or sneakers.
Beach towel
Beachwear
Sunscreen
Sunglasses
I'm Mark your fitness eco Antiguan tour guide!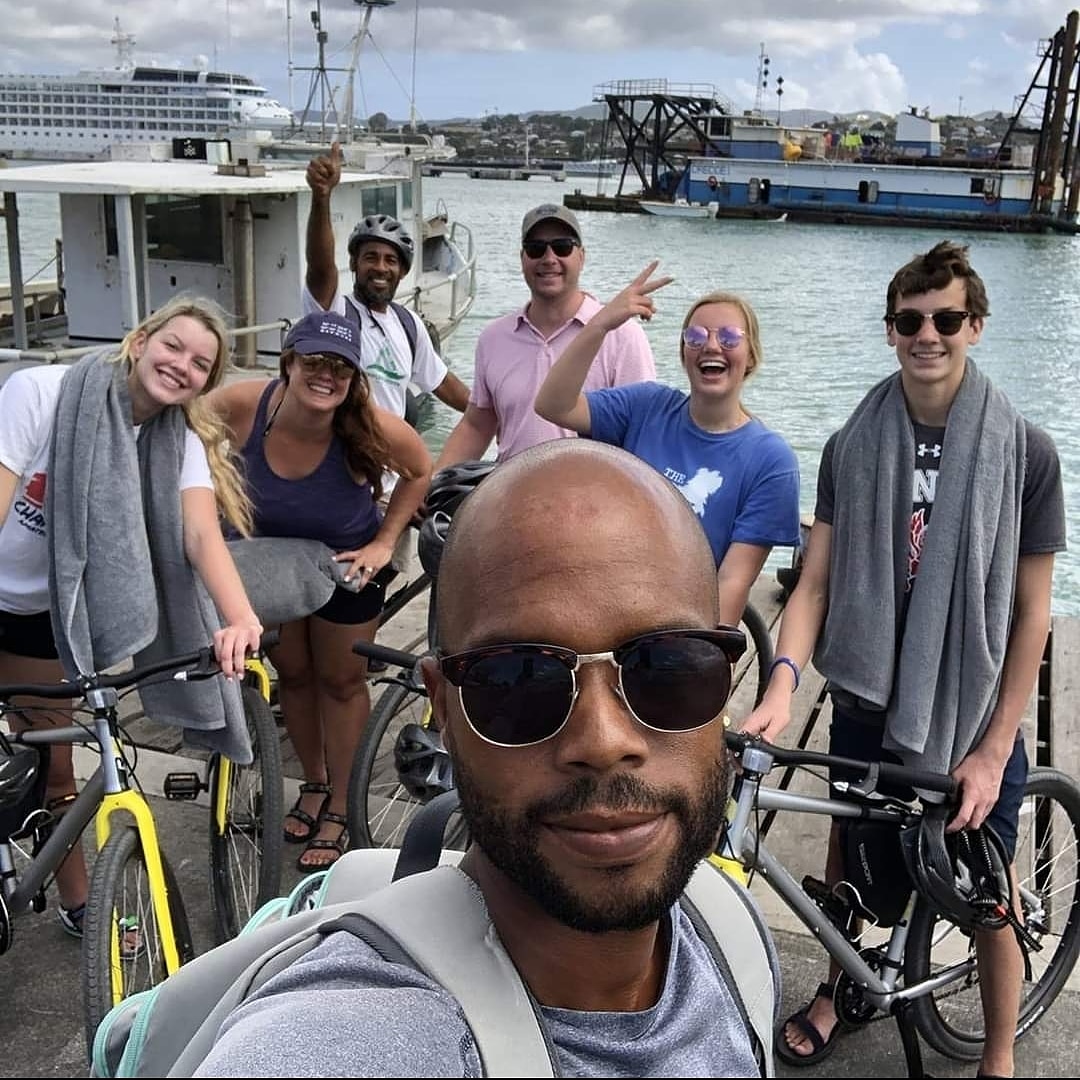 Booking
The tour costs $60 per person.