A simple comfortable and efficient way for you to get on the beach as fast as possible. We match the officail taxi price.
What is it ?
This is a comfortable air conditioned van that whisks you to one of the best beaches in Antigua depending on conditions. It's better than a taxi because you choose to share or not the cost with other members and it is as comfortable and you have more space with a van.
Why is this one of the best things for cruise ship passengers ?
It's designed for cruise ship visitors - the driver picks you up and drops you off at the cruise ship port in St Johns.
It's for small groups so you won't be part of a large cruise ship party.
You will decide what to rent in terms of beach gear like parasol and bech bed so you don't pay for things you don't want.
---
Nearby Beach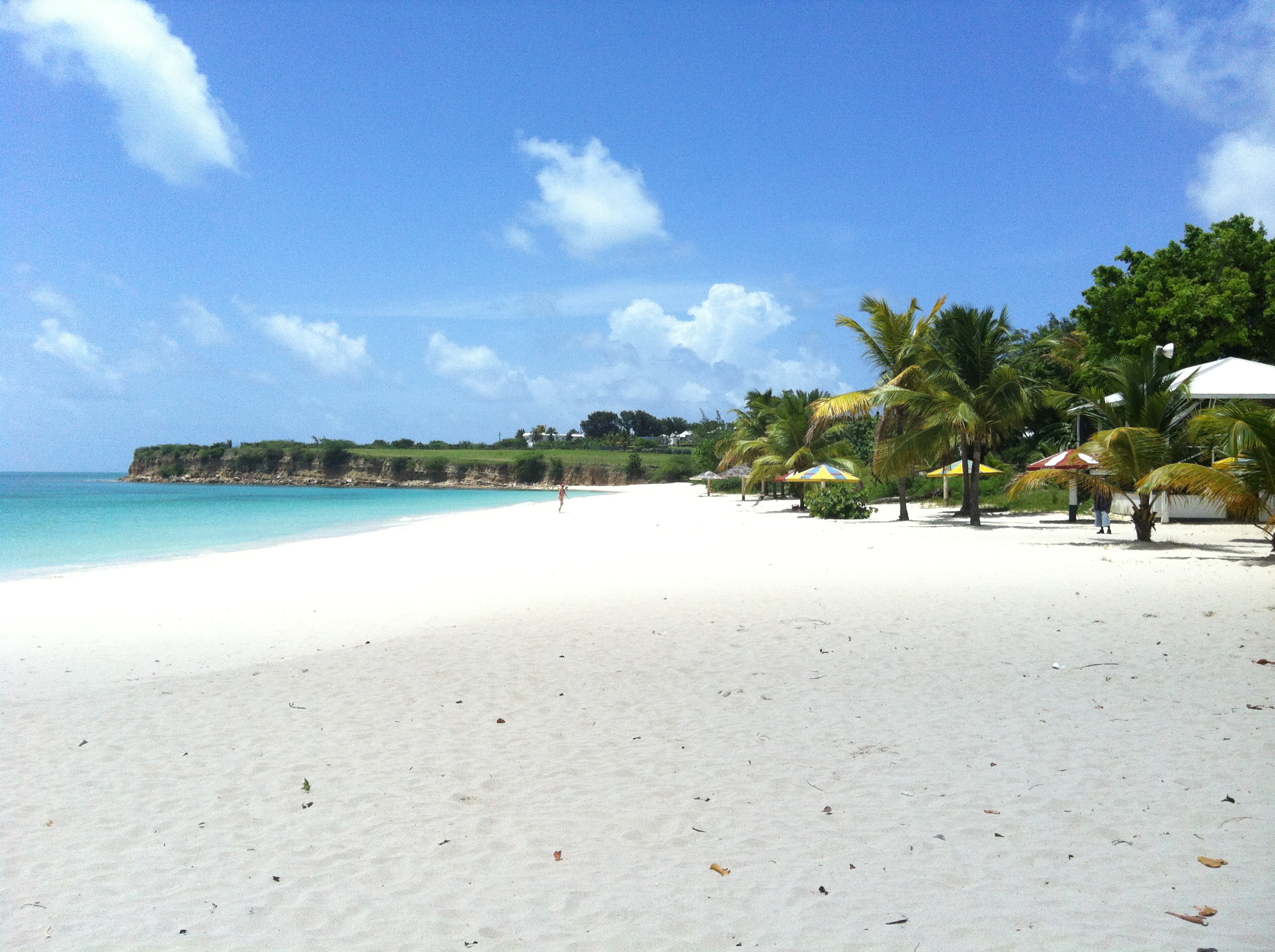 This is the best closest beach to the cruise ship and has full amenities for you. You can ride a horse or do a segway tour here and there is a bar and restaurant at each end.
Up to 4 pax - 24 USD return each additional passenger up to 7 is an extra 8 per person.
two official taxis would cost 48 dollars and so this is better value if you have more than 4 passengers. So 5 passengers would be 24+8 = 32. Two official taxis would be 48.
Book early to get it covered and sorted better value than the official taxi prices for groups more than 4 and equal price to the official taxi for 4 and under.
---
Far Away Beach of your Choice
for example FFryes or Darkwood or Crab Hill
Please enquire for prices. As a guide price 5 people in one minivan will cost 90 USD.
BOOK NOW by emailing your date of arrival - fill out the form.
An example of Darkwood Beach