Coming soon for bookings in Spring 2024 the Blue Diamond Resorts' second resort in Antigua. Replacing the old Halcyon Cove resort.
Features
8 Overwater residences
1 Overwater restaurant
SPA
About
This new 227 room five-star beachfront resort will bring a unique adults-only social vacation experience to this Caribbean region where singles, couples, friends and groups can party their way. Conveniently located only eighteen minutes from V. C. Bird International Airport, this completely renovated resort will be full of vivacious offerings making it the ultimate destination for adult getaways.
Discerning travelers can expect day-to-night activities available such as themed pool parties and DJ sets, as well as a range of gourmet dining experiences including five fascinating bars with mixology and six reservation-free dining restaurants. Should guests choose to experience peak relaxation instead, Royalton CHIC Antigua will present multiple opportunities to satisfy that craving, including lounging beneath the sun, sipping handcrafted cocktails beside the serene beachfront pool, or getting pampered at Royalton CHIC's world-class spa.

- Blue Diamond Resorts
Meet The Author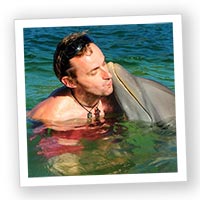 Calvin has loved the Caribbean since first visiting Roatan through loving Scuba Diving. From distinct cultures to common nature the Caribbean delights at every turn.
He hates leaving after any trip and has to console himself by writing and sharing articles and photos on it. You can find and connect with him on linked in here.

Likes
Travel, Gaming, Scuba Diving, Skiing and anything to do with water.

Dislikes
People who don't care, politicians doing nothing and needless competitiveness- oh yes and being tired in an airport.
Articles and Press
https://www.bluediamondresorts.com/media-room/news/the-newest-royalton-chic-resort-will-antigua
https://travel-pursuit.co.uk/20076-2/
https://associatestimes.com/antigua-and-barbuda-work-commences-on-new-royalton-chic-formerly-halcyon-hotel/