This popular resort had a refurb in 2017 with people raving over how good this place is. If you do read between the lines some say the furniture is dated and smaller rooms and beds are issues, they didn't see this spoiling their vacation of course.
About Pineapple Beach Club
Check prices for your vacation dates on Booking.com click here >>
There are two freshwater pools and the beach is described as a 'powdery white arc'. It is in fact perhaps the most powder-like of beaches in Antigua.
Also note this resort is adults only (16 and older)- so go check out the other family-based resorts if you have kids.
This resort was formerly known as Grand Pineapple Beach.
The Rooms
Categories of rooms are Courtyard, Gardenview, Oceanview, Beachfront and Waterfront. Rooms come with air-conditioning; king, double or queen-sized beds; ceiling fan; cable TV; telephone; coffee/ tea maker; bathroom with shower and/or tub and hair-dryer; iron & ironing board; in-room safe. Tropical Waterfront Rooms also include a mini-fridge.
Food and Drink
Activities & Things to Do
The beach (Long Bay) is one of the best and sheltered so it is very calm. The sand is some of the finest on the island. You will of course enjoy the snorkling at the end helped by the water clarity and lack of waves here. If you want to spot fish then take out some of the new transparent kayaks! If you like wind power; get the watersports team to take you out on a Hobbie Cat, and then you can take it yourself.
Walking Hiking
Antigua is a good destination for hiking. It is best to go with a guide or club if you want a serious hike but for most the surrounding area has plenty of safe options including Devils Bridge (25 mins) and the resort offers a nature walk. The desk can organise longer hikes too.
Games
On the beach activities can include games like Beach Volleyball. Just don't stop there; with 2 tennis courts and the ever-popular Pickleball, they have 6 courts so you should not be disappointed by a lack of opportunity.

There are a host of organised fun games like coconut bowling or croquet on the lawn. Shuffleboard and human-sized chess! Just a fun way to stay active in the glorious Antigua sun.
Spa
Spa treatments can be had easily though of course not part of the all-inclusive packages you will find online. Hot stone treatments and classical massages tell you you arrived on vacay!
For those of you who like to keep healthy, the resort supports you with morning stretch classes aqua aerobics and more... Of course enjoy your own workout in the fitness centre with spinning cycles treadmills and elliptical cross trainers.
There is a games room with a pool table. Once per week, Manager's cocktail party allows guests to get to know senior management and learn about Antigua and the resort. It's a nice occasion and one we recommend.
Evenings
The evening entertainment changes daily based on a weekly rotation. The beach is often the focal point with steel pan music and BBQ evenings. Among these are talent shows, Karaoke and shows.
The Swimming Pool
As this is an adult-only resort you won't get kids' stuff going on so maybe the size of the pool is less important but pool size has been critiqued in some reviews. Take a look yourself.
Video Walkthrough
There is a gift shop on the resort too.
Location Map
If you have been to Antigua before then you might not want to be based closer to the main attractions, or indeed fancy being out east side. East side there is Devils Bridge and Indian Point which is good to hike around and that is a good thing to explore from this side of the island as opposed to stopping with a tour to get a photo and a small taste of the area. Stingray City and Betty's Hope are two of the closest tours along with Devil's Bridge of course. Catermarans from this part of the island go to Bird Island. Also, the Verandah Resort and Spa is close by and now also Hammock Cove. I think there are many advantages to being in this location.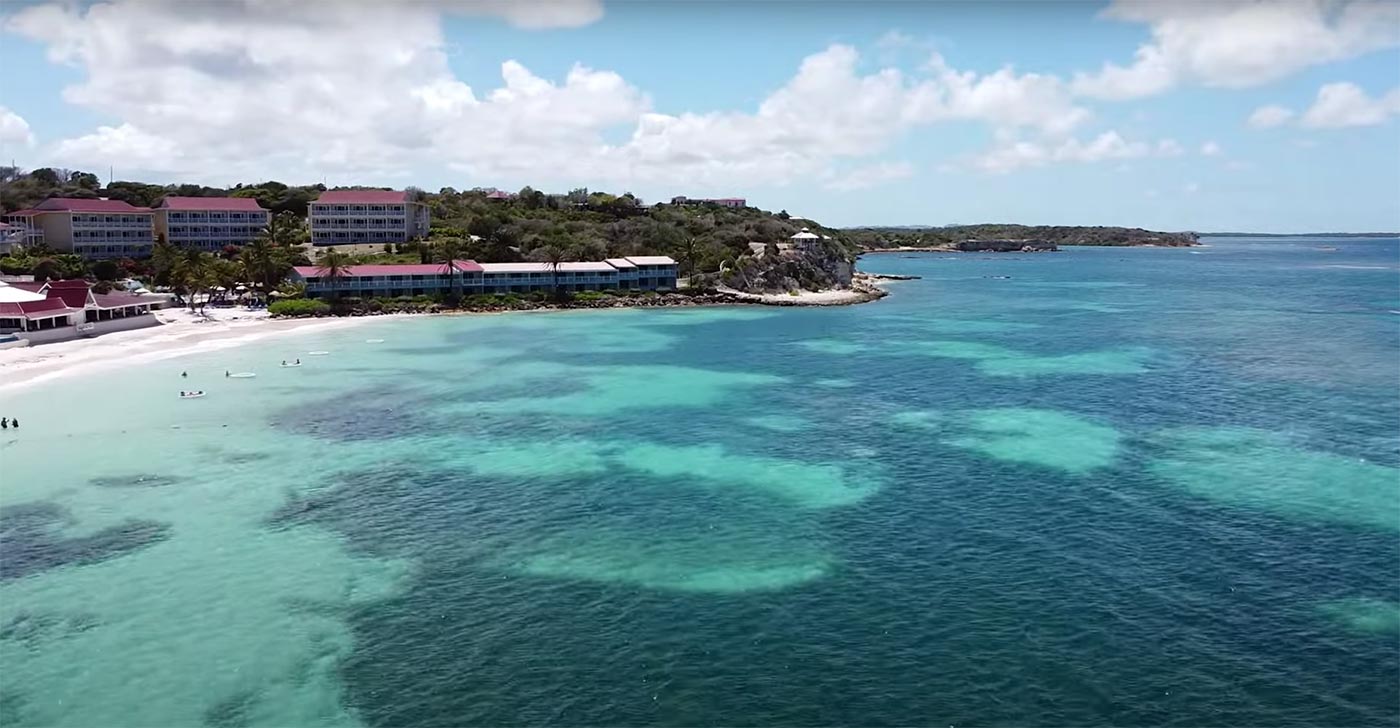 Further afield is Half Moon Bay and of course the rest of Antigua. If you have never been to Antigua before then don't fret to be out this way. If you plan to go to St Johns more than once then consider Sandals or even Jolly Beach Resort instead. But nothing is really too far in Antigua.
Address: Long Bay, St. Philip's North, Antigua, W.I.
Getting to and from the Pineapple Beach Club
Airport Transfer to the Pineapple Beach Club- arrive in style with your very own private shuttle. The best transfer service for Pineapple Beach Club Resort awaits.
If you want to catch the bus check out the Number 33 which can take you all the way to St Johns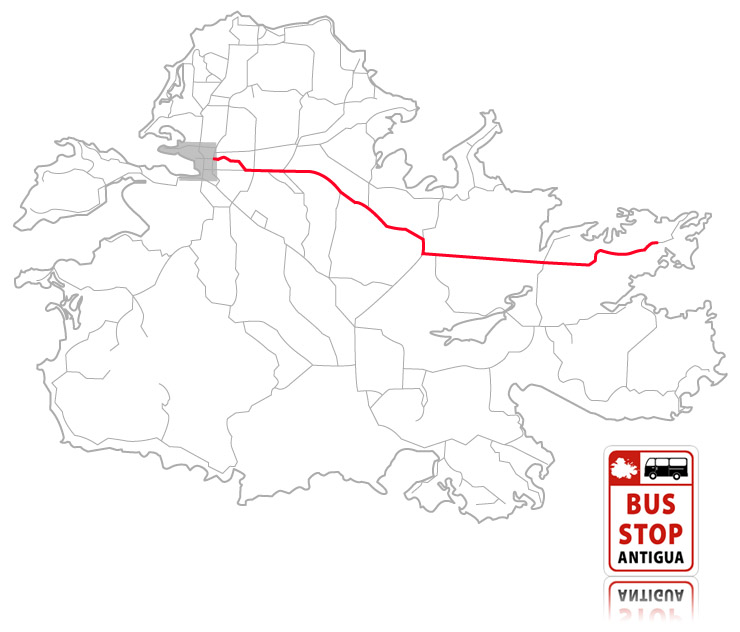 Pineapple Beach Club Resort Day Passes
If you are not staying at the resort you can still take a day out and experience the resort facilities yourself with a day pass.
There is a single all-inclusive* option which costs $95 per adult (no child option for the kids-only resort). Your day pass is valid from 10:30am to 6:00pm.
*Buffet breakfast/ Beach Grill 11AM- 6PM / Buffet Lunch 12 - 2:30pm / Afternoon Tea 3PM/ Out House 12PM-3PM Unlimited Beer & Sodas/Non-motorized Water Sports/ Swimming Pools/
Further Exploration
Pineapple Beach Club Antigua is located in a tropical hideaway where the beach curves in a perfect quarter-mile arc of brilliant, powdery white sand. Pineapple Beach Club offers Caribbean-style accommodations amidst 30 acres of lush gardens. Guests can swim in the resort's two freshwater pools, enjoy the complimentary non-motorized watersports, or dine at one of the seaside restaurants. A fun Antigua resort.