We list options for you if you like playing the games while betting in Antigua.
List of Casinos in Antigua and Barbuda
Kings Casino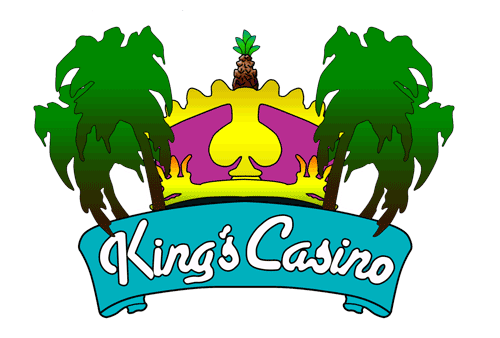 King's Casino sits in the key at the dock Heritage Quay in Antigua ready for you as a cruise ship visitor to come and play. Of course anyone can enter and play the variety of games on offer you might even be tempted by the mighty COLOSSUS the worlds biggest slot machine at 15ft tall. It can payout a massive $50,000!
Slots
Of course the other slots of varying types (penny and dollar, reel games and video slots). Also they have video poker and keno. There is a multi game progressive you can join in on where the other machines somehow feed in..The jackpot must be at least 5k USD before it hits but because it feeds from the other machine it goes off more often than you might think.
Table Games
Roulette, Blackjack and Poker, Spanish 21, Caribbean Stud, and Blackjack Switch are available for you to join and enjoy.
At 8.30pm Thursdays you can buy into the game of BINGO.
Reviews
As you would expect there is a bar and it is nicely dark and air conditioned, a welcome break from the heat and bright sunlight. Some people come in to get USD from the ATM. The casino has it's critics.
---
Asot's Arcade
Located in St Johns with a decent amount going on is Asot's. With slots, video poker, electronic keno and electronic roulette you might like to make a stop for some gambling and a drink from the inhouse bar. Address 18 high street St Johns.
---
Paradise Casino
Partners with King's Casino is Paradise Casino located in St Johns too at Redcliff Quay. Play the slots caribbean stud poker and blackjack. Easy to visit on foot from your cruise ship.
---
Royal Antiguan's Casino Royale
The new Royalton Resort Antigua has it's own casino cleverly called Casino Royale after the James Bond film.
---
Grand Bay Casino
Located next to Sandals is the very poorly reviewed Grand Bay. I am not even sure where to start with opinion just to link to the reviews for trip advisor. It isn't busy nor of decent size and seems to have few redeeming qualities other than it's location next to Sandals. Maybe there is a limit to the expression location location location.
Joe Mikes
You can find great food and games to play at Joe Mikes. Here on facebook. Call +1 (268) 4621142
---
Gambling in Antigua and Barbuda
On the wider subject of gambling Antigua and Barbuda has an interesting status. Calvin Ayer the billionaire of BODOG and Ayer Group brands is building a resort in Valley Church Beach that will take bitcoin and is created from wealth of this crypto currency.